Common Risk Assessment Mistakes Employers Should Avoid
Common Risk Assessment Mistakes Employers Should Avoid
Workplace Health & Safety

Peninsula Team, Peninsula Team
(Last updated )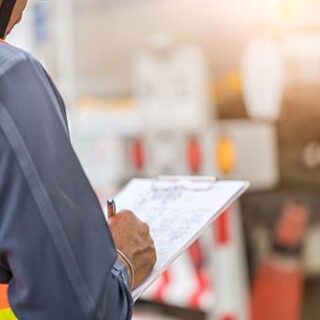 Peninsula Team, Peninsula Team
(Last updated )
Risk assessments are the backbone of a workplace health and safety program. They help you identify potential workplace hazards and develop appropriate safety controls. They also help you meet your legal obligation as an employer to take all reasonable precautions to provide a safe workplace for your employees.
A well-structured risk assessment can prevent injuries in the workplace and bring down costs associated with compensation claims and lost productivity.
But employers often end up making common mistakes while conducting risk assessments, which may lead to an unsafe work environment.
Here are three common risk assessment mistakes you can easily avoid:
1. Not involving employees
When carrying out a risk assessment, you must involve all stakeholders, which include your workers.
Asking for feedback from your staff will help you identify and factor in the special needs of those who may be at-risk due to increased age, a disability, or a medical condition.
Your staff can best identify possible workplace hazards that cause them concern. They may have ideas to help reduce or eliminate such risks. Involving your staff will also help them feel valued and heard.
We recommend that you involve your employees in the assessment process from the beginning. When you complete your risk assessment, share it with your employees again for any further feedback.
2. Not revising the risk assessment
Your obligation to conduct a risk assessment and develop a safety plan does not end with having done it once. Monitoring health and safety in the workplace is a continuous process.
You should update your risk assessment every time there is a change –new machinery, different process, new premises, or accident or injury – in your workplace. If you don't take steps to reduce the new risks, you'll be liable if a worker gets injured in the workplace.
If none of the above changes occur, you should still review your risk assessment at least once a year. You should monitor for improvements and to gauge if your hazard control methods are effective.
3. Not using a customized risk assessment template
You may have downloaded a generic risk assessment template to use. But it is important that you customize it to the hazards and risks specific to your workplace and industry.
For instance, a dental clinic would need to tailor their risk assessment around specific hazards, such as latex product-associated reactions or musculoskeletal injuries.
The hazards to watch out for at a construction site will be entirely different and may include exposure to toxic chemicals, excessive noise, slips and falls, or excessive sun exposure.
When developing an effective risk assessment template, remember to adapt it to your daily operations.
Is there a simpler way to manage workplace health and safety?
Yes. You could use an online health & safety management tool, such as Peninsula's BrightSafe.
BrightSafe is a cloud-based software that helps you organize and manage all your OHS tasks with ease.
Here's how BrightSafe makes OHS management simpler:
You can access 255 sample risk assessment templates on BrightSafe or create your own.
You get notifications about overdue or upcoming tasks so that your workplace health and safety is always up to date.
Our hazard reporting feature makes it simple and quick for your staff to report hazards. You can review the reported hazards with ease on the BrightSafe mobile app and take corrective action.
You enjoy access to exclusive e-learning courses on a range of health and safety topics. You can also share them with your staff.
You avail of secure and unlimited cloud-based storage space for all your policies and documents.
Do you have questions about BrightSafe?
To get more information on how our software can help you protect your staff and business, call us today: (1) 833-247-3652.
Common Risk Assessment Mistakes Employers Should Avoid
Related articles
Blog

Michelle Ann Zoleta

Health & Safety Team Manager

Blog

Kiljon Shukullari

HR Advisory Manager

Blog

Olivia Cicchini

Employment Law Expert
Back to resource hub