Employee wellbeing services
24/7 employee wellbeing support for your business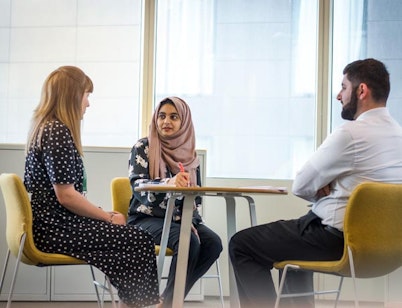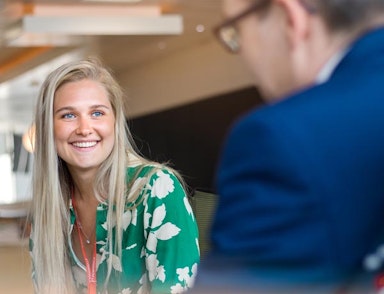 HR Services
24/7 expert support

No matter how big or small the issue, expert guidance is always just a phone call away.

Wellbeing policies

Build a happy, healthy and productive workforce, with clear and relevant policies that promote employee wellbeing.

Free e-learning

Enable your management team with e-learning courses on how to handle conversations around mental health and wellness.

Content resources

Access a suite of template letters to support your staff, and guides to help your employees cope with challenging life situations.
Considering employee wellbeing support? 
Discuss your query with us, at a time that suits you. Our advisors have decades of experience, so you can rest assured they've dealt with, and solved your issue before.
Have a mental health related question? 
Have a specific query related to promoting good mental health in the workplace? Or how to accommodate an employee with mental illness? Whatever your issue, Peninsula's employee wellness services are available round-the-clock to offer expert support and guidance.  
Dealing with an urgent problem?
Contact us now and a qualified advisor will work with you to solve your critical issue. From addressing workplace violence to reducing risk of an opioid overdose, our experts will provide practical advice to help you avoid risk.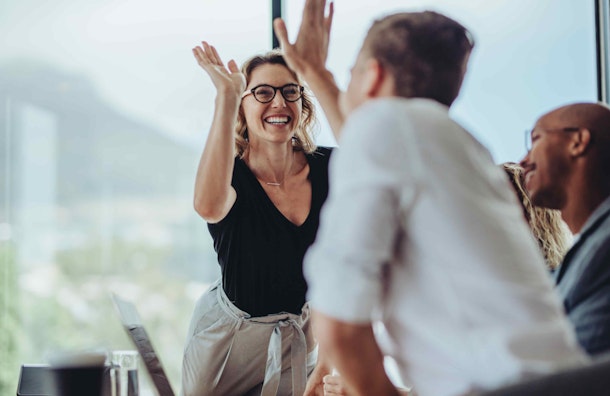 Whatever the issue on hand, Peninsula is here to help you support your employees overcome their toughest life challenges and deliver their best every day. Call our 24/7 advice line at any time of the day to get step-by-step guidance on how to manage employee wellbeing in the workplace.     
Getting professional support to manage employee wellbeing also means fewer sick leave absences and staff management hassles, and greater peace of mind for you.  
And more importantly, it helps protect your staff.
Round-the-clock
wellbeing support for your business
With Peninsula, you or your management team can access 24/7 employee wellbeing support. Here's how it works:
1. We'll assess the situation on hand be it a case of domestic abuse, substance abuse, or any other matter.
2. Our experts will guide you on how to handle the situation and document the matter correctly to stay compliant and protect your business while supporting your staff.
3. Depending on the issue, an advisor will review the situation and recommend the best course of action.
4. You will be connected to a third-party resource, where required, such as a counsellor for your employees.
5. Depending on case, you will receive training and support on ways to effectively communicate with staff members or address problematic behaviours in the workplace (such as workplace bullying, violence, and harassment).
6. Advisors will set up regular follow-up meetings to monitor progress and offer further assistance, if needed.
Speak to an expert now
Peninsula advisors are fully qualified and ready to help you create a happier and healthier workforce. Whether you just have a quick query, need to discuss your workplace needs, or require urgent support, our experts are standing by. Get in touch for free.
1. Considering HR support
Call us for an initial chat to learn more about Peninsula and how we can help. There's no catch - you're under no obligation to use our services.
2. Experiencing an issue
Discuss your HR query with us free of charge, at a time that suits you. Our consultants have decades of experience, so you can rest assured they've dealt with your issue before. And solved it, too.
3. Dealing with an urgent problem
Contact us now to share your crisis. From difficult disciplinaries to troubling tribunals, our experts will give you practical advice to help you avoid risk.
Watertight documents & resources to protect your business 
Our advisors will tailor relevant employee wellbeing policies for your business to keep your people on track. Besides ironclad documentation, you or your management team will also enjoy access to: 
·         A 24-hour employer advice helpline. 
·         A suite of management templates and guides on coping with tough situations. 
·         Free e-learning courses on employee wellbeing and mental health.  
Get round-the-clock expert support to empower your employees to successfully navigate through life's toughest challenges.
Feefo Customer Rating 4.8 out of 5
4.8/5
Independent Service Rating based on 1444 verified reviews.
Average Customer Rating:
4.8/5
Independent Service Rating based on 1444 verified reviews. Read all reviews
FAQs
Got a question? Check whether we've already answered it for you…