Manual Handling

Peninsula Group, HR and Health & Safety Experts
(Last updated )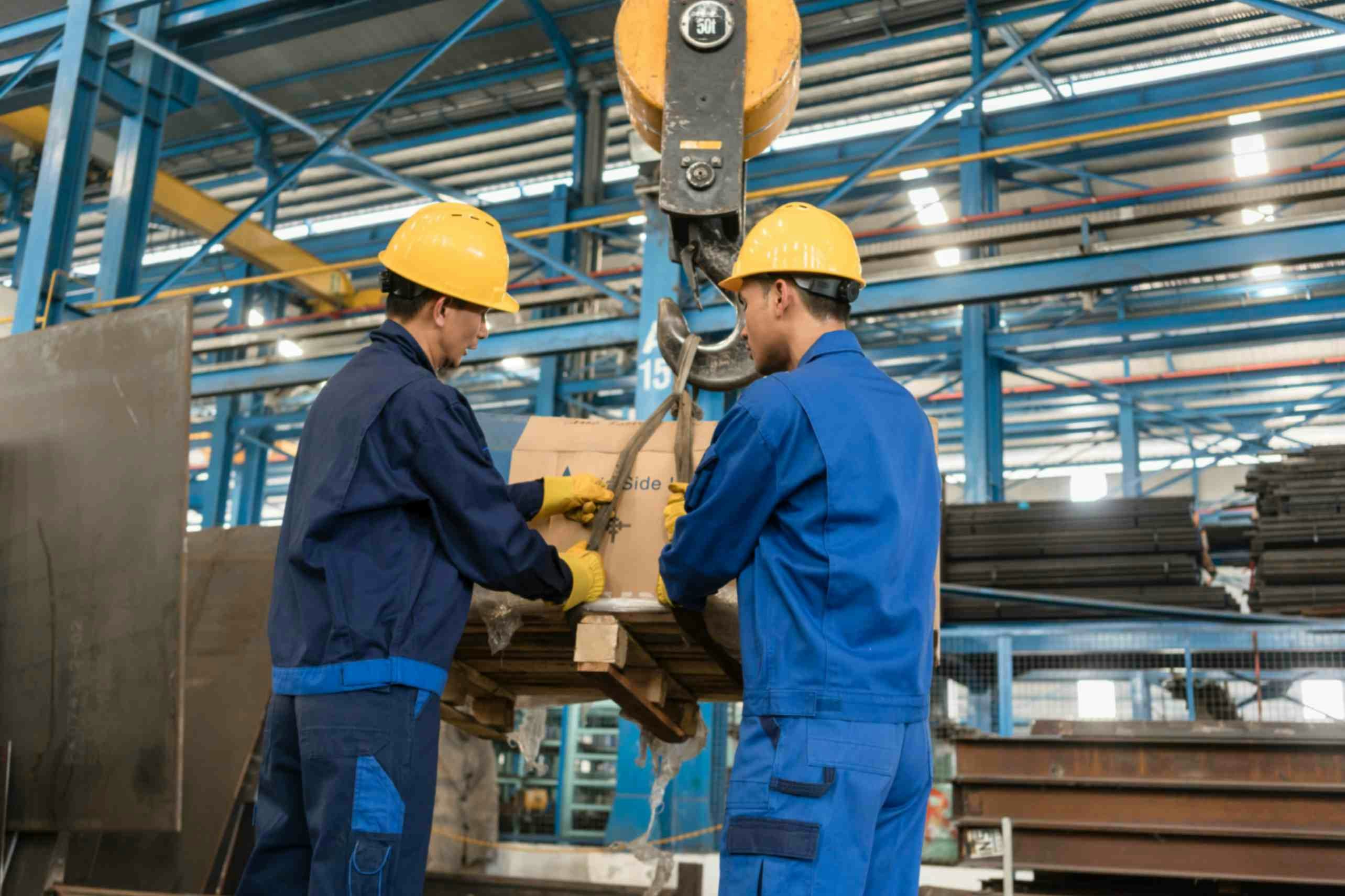 Peninsula Group, HR and Health & Safety Experts
(Last updated )
In this guide, we'll discuss manual handling, what hazardous manual handling looks like, and the Health & Safety it requires.
Your business may require staff to use hand or bodily force from time to time. Such manual handling activities require your employees to have a firm grasp of Health & Safety.
But mostly, it's up to you to provide a working environment where staff can perform these tasks without risk. Failure to do so could mean staff are injured frequently.
If your business is at fault, it might result in legal proceedings and consequently, you could face reputational and financial damages.
In this guide, we'll discuss manual handling, what hazardous manual handling looks like, and the Health & Safety it requires.
Claim your free advice call
Find the safest and easiest way to resolve your workplace issue
What is manual handling?
Manual handling is the act of supporting or transporting a heavy load by using hand or bodily force. In these instances, a heavy load could be anything from an object to an animal.
Manual handling includes:
Lifting;
Putting down;
Pushing;
Pulling;
Carrying;
Or moving a heavy load.
For employers to ask staff to perform this type of work, they must follow the appropriate Health & Safety legislation.
What is the legislation associated with manual handling?
There are two pieces of legislation associated with manual handling; the Manual Handling Operations Regulations 1992, and the Health and Safety at Work Act (1974).
Let's take a look at both in more detail.
Manual Handling Operations Regulations (1992)
The Manual Handling Regulations are structured measures employers must follow to prevent the risk of injury to staff. These are:
Avoid hazardous manual handling activities so far as is reasonably practicable.
Evaluate any hazardous manual handling operations that cannot be avoided.
Reduce risk of injury so far as is reasonably practicable.
Whilst this piece of legislation asks employers to ensure their employees' Health & Safety, it also asks staff to cooperate. This means making proper use of the equipment provided, and having a general awareness of the risk factors involved with manual handling.
Health and Safety at Work Act (1974)
The second piece of legislation relevant to practices involving heavy manual labour includes the Health and Safety at Work Act (1974). Under this act, employers have a legal and moral duty to keep their staff members safe.
It also sets out several responsibilities companies must comply with. For example, performing a risk assessment on your workplace to identify what hazards need reducing or removing. Remember, if you employ five or more employees these results must be recorded.
What are the risks of manual handling?
There are two main risks that come with any manual handling task. Ensure you're aware of both so you know how to keep your staff safe.
Manual handling risks include:
Manual handling injuries
The biggest risk of manual handling is the increase in risk of injury. Manual handling incidents and accidents could seriously injure your staff, and even passersby.
For example, if one of your employees fails to use the correct posture when lifting a load, they could drop what they're holding. If this is a large item, or a box with other items in it, it could potentially hit someone nearby. As a result, your staff and the general public could suffer injuries.
Long-term health effects
Another risk that comes with each and every manual handling task is adverse health effects. This is because it requires the individual to put a strain on their muscles.
For example, staff might be at risk of developing musculoskeletal disorders, which are injuries to the muscles, nerves, tendons, joints or other tissues. Whilst not life-threatening, these conditions can cause an individual severe pain and mobility issues.
What are the principles of manual handling?
There are five principles of manual handling. It's best practice to follow them as they can help remove the risk of injury. They are:
Plan:

Staff must plan the lift adequately. Spontaneous lifting could increase risk of injury.

Position:

Staff must centre their body and feet correctly to avoid an awkward posture when lifting.

Pick:

Staff can lift up the item, using a proper, upright posture.

Proceed:

Staff can move towards their desired location with the object.

Place:

Staff can gently place the object onto the floor.
How much your employees can lift, push or move is based on their own individual capability. So make sure you set realistic expectations of your staff to avoid injury.
How often should manual handling training be given?
There is no set law for how often manual handling training should be given. As a general guide, you should aim to provide it every year. But, this depends on the size and scale of your company. When new staff join the company, make sure they receive the same training.
Ensure your training focuses on which awkward postures to avoid, and to follow any instruction provided as closely as possible.
For example, any item that needs lifting above shoulder level should have another individual nearby to oversee it. With the right training, severe manual handling accidents can potentially be avoided.
Get expert advice on manual handling from Peninsula
You must ensure any manual handling tasks your staff performs are done safely. This means providing training on lifting equipment and performing a sufficient risk assessment. From your risk assessments, you should reduce or remove the risks present that are associated with manual handling.
Failure to perform a suitable and sufficient assessment could create problems for your company. For example, if an accidental injury occurs because of your negligence, your business might face legal proceedings, as well as financial and reputational damage.
Peninsula offers expert advice on manual handling. Our teams provide 24/7 HR advice which is available 365 days a year. We take care of everything when you work with our HR experts.
Want to find out more? Contact us on 0800 028 2420 and book a free consultation with an HR consultant today.
Ask a question on Brainbox
Get instant, expert answers to all your HR and health & safety questions
FAQs
Got a question? Check whether we've already answered it for you…
Related articles
Guide

In this guide, we'll discuss what PMDD is, PMDD symptoms, and how you can support any employees with the condition.

Peninsula Team

Peninsula Team

Guide

In this guide, we will discuss Legionella risk assessments, control measures you can implement, and the relevant Health & Safety legislation.

Peninsula Team

Peninsula Team

Guide

Read our guide where we'll discuss staff wellbeing, the signs of mental ill health, and what practical support you can provide your workforce.

Peninsula Team

Peninsula Team
Back to resource hub
Try
Brainbox
for free today
When AI meets 40 years of Peninsula expertise... you get instant, expert answers to your HR and Health & Safety questions