Minimum Wage in Newfoundland and Labrador: Advice for Employers
Minimum Wage in Newfoundland and Labrador: Advice for Employers

Kiljon Shukullari, HR Advisory Manager
(Last updated )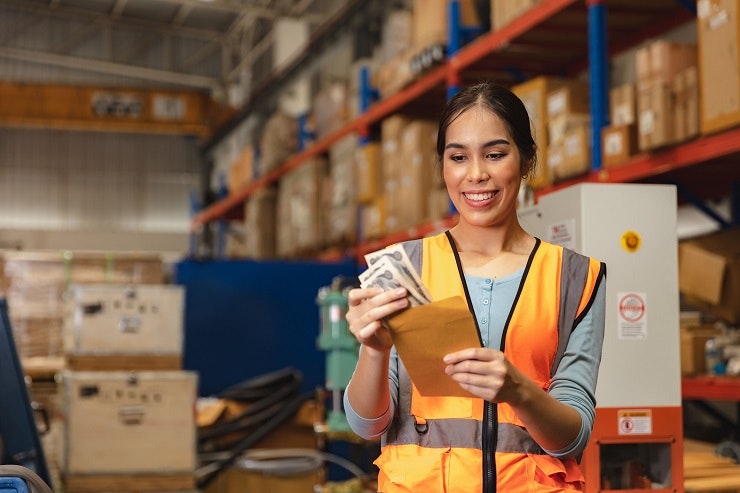 Kiljon Shukullari, HR Advisory Manager
(Last updated )
On October 1, 2023, the minimum wage in Newfoundland and Labrador increased from $14.50 to $15.00 per hour.
What is minimum wage?
Minimum wage is the lowest wage an employer is required to pay their employees under the law. Employers may provide more wages and benefits than the minimum employment standards set in Newfoundland and Labrador's Labour Standards Act (LSA), but they cannot offer less than the set minimum wage.
The upcoming minimum wage increase in Newfoundland and Labrador will be on October 1, 2023 ($15.00 per hour).
When should I pay my employees?
You are required to pay your staff at least twice a month. All salaries are to be paid within 7 days of the end of the pay period.
What deductions am I allowed to make from employee wages?
Employers may deduct the following:
Overpayment of wages
Income Tax
Canadian Pension Plan contributions
Employment Insurance contributions
Deductions for a group benefit plan in which the worker participates
Overpayment on unused portions of travel advances
Savings plan deductions
Lodging expenses when the employee occupies the employer's premises
Sums deducted or withheld by court order
If an employee damages my product, property, or has an outstanding payment, can I deduct these from their wages?
No. You cannot deduct these charges from the employee's wages. You are advised to take alternate measures to retrieve the money owed.
Do I have to pay for employee uniforms?
Yes. If the uniform is unique to your business operation and carries your company logo, you cannot ask your employee to pay for it.
Do you have questions about the minimum wage in Newfoundland and Labrador?
Our experts can help you with any questions related to employee pay and assist you with any HR, health and safety or employment advice you may need.
As a trusted HR and health & safety consulting company, Peninsula serves over 5,000 small businesses across Canada. Peninsula's clients receive ongoing updates of their workplace documentation and policies as legislation changes. They also benefit from 24/7 employer HR advice and are supported by legal assistance.
To learn more about how our services can benefit your business, call an expert today at 1 (833) 247-3652
Minimum Wage in Newfoundland and Labrador: Advice for Employers
Related articles
Blog

Olivia Cicchini

Employment Law Expert

Blog

Kiran Virk

Head of Talent Acquisition

Blog

Kelvin Lee

Accounting Manager
Back to resource hub
See why SMEs across Canada trust Peninsula with their HR issues 
Find out what 6500+ businesses across Canada have already discovered. Get round-the-clock HR and health & safety support with Peninsula. Click below to unlock free advice policies, e-learning, the best online HR software and more.