HR Audit

Peninsula Group, HR and Health & Safety Experts
(Last updated )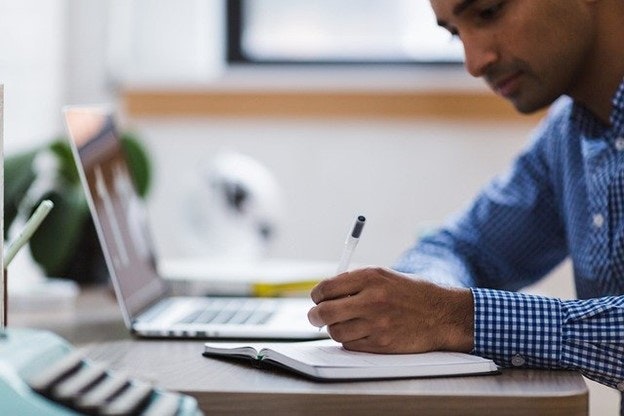 Peninsula Group, HR and Health & Safety Experts
(Last updated )
In this guide, we'll explain what a human resource audit is, what it involves, and how your human resource department can conduct one.
Claim your free advice call
Find the safest and easiest way to resolve your workplace issue
Every worker's performance has a direct effect on their employer. So, it's important for businesses to retain employees who are happy, engaged and focused.
Without a proper human resource audit, your business is at risk of facing high employee turnover. As well as tribunal claims and even reputational damage.
In this guide, we'll explain what a human resource audit is, what it involves, and how your human resource department can conduct one.
What is an HR audit?
A human resources audit - or an HR audit - is an in-depth study of a workplace's HR practices. And looks at the business's current HR performance. This is to ensure it remains compliant with employment laws.
Whilst an audit reviews a company's HR operations, it also reviews staff satisfaction and which HR processes need attention. So the business can further support employee happiness.
Your business should conduct an HR audit every year, or more often if you're a bigger company. Regular HR audits ensure your business stays up to date with the latest employment laws. This includes HR policies, hiring practices and the company's handling of employee files.
Who conducts an HR audit?
HR managers typically conduct the HR audit process. But, external HR professionals can also perform an audit as long as they are qualified.
Whoever you choose to conduct the audit depends on the performance of your current HR department. For example, if you're unsure about the conduct of certain HR personnel in your business, you should use an external organisation.
Types of HR audit
There are various areas in your business that may need evaluation. And, you can conduct several types of HR audits to work this out.
These include:
HR compliance audit
An HR compliance audit looks at present HR practices, and checks they align with current employment law. This can measure a business's compliance in several areas.
These areas include:
HR compliance audits are necessary for any employer to perform. They can identify areas of legal trouble before they become a risk to the business.
Company culture audit
Culture and employee morale are important parts of any workplace. So, it makes sense to establish how your business can improve it.
A company culture audit requires employee participation. For example, an employer may draft an employee survey asking questions about satisfaction at work. And from the feedback, the employer can decide what they need to do to improve.
Strategic plan audit
A strategic plan audit checks that a business can cope with any changes it may face. And looks at the effect these changes may have on its current employment practices.
For example, if a business is planning a restructure, a strategic plan audit can identify which department employees work best in.
How to do conduct an HR audit
Reviewing your human resources department takes preparation. Which is why there are a few things you need to do before you begin conducting an HR audit.
Let's explore these preparations further:
Set your business objectives
You should ensure you've set aims before you start an HR audit. This will help you work out what type of audit you need to perform. As well as what specific departments - or policies, you need to review.
For example, if the aim of your HR audit is to measure employee wellbeing, you would need to look at employee records and collect information about present employee policies. This will help work out what you could improve.
Mitigate the risks of a data breach
An HR audit means reviewing and collecting large amounts of data. Which is why you must ensure you are following data protection guidelines.
It's also important to know how you are going to collect information, as this will help you minimise the risk of breaching GDPR.
For example, if you choose to give employees satisfaction surveys, you must ensure this information is kept confidential. Ultimately, you would need to give employees the privacy to complete these forms.
Determine your criteria
Conducting an HR audit means measuring how well your HR department performs. And, in order to evaluate HR processes effectively, you should use criteria.
Criteria will help you decide how good or bad the different areas of your HR are. For example, you could use a scale from 1-5. With 1 meaning unsatisfactory, and 5 meaning excellent.
The diversity of the scale will leave room for a grey area. And will help you establish if an HR function needs a complete overhaul, a small improvement, or is completely satisfactory.
Report your findings
Once you perform your HR audit, you should report your findings. This may include using a HR tool that can help you gain deep insights into each aspect of your business.
It also includes using data to make informed decisions about your current procedures. For example, you may find workplace productivity has decreased since you've started employee monitoring.
Because of the audit, you can decide whether monitoring is the best option for your business.
The HR audit checklist
Now you're prepared for an HR audit, you can conduct one. But, to do so you should use an HR audit checklist. An HR audit checklist contains a detailed list of questions which cover different areas of HR.
This can be useful when planning your HR audit, as it can help you organise exactly what you need to review.
Some areas an HR audit checklist covers include:
The recruitment process
During an audit, it's important to start with your recruitment process. This is so you can look at your procedures for hiring, as well as the onboarding process for new employees.
You should also review your job descriptions to ensure they include the correct job summaries. As well as other information, such as salaries and the details of a compensation package.
For example, you may find upon reviewing your onboarding process that some new hires haven't had a proper induction. This may have led to your business' high employee turnover. Now you've determined this, you can plan to resolve it.
Employee relations
You should also review employee relations as part of your HR audit. This includes your grievance, employment contracts and disciplinary process. As well as your compliance with GDPR.
For example, you may discover during your audit that special category data has been shared by another employee. Thanks to the audit, you can now improve your security measures. As well as addressing the employee and taking the appropriate disciplinary action.
Employee compensation and benefits
An audit can help you ensure your workplace is compensating your employees correctly. This includes making sure your employee handbook is up to date. As well as checking the standards of your employees' salaries and making sure they receive national minimum wage.
For example, your audit could reveal that your workplace's average salary is not competitive in comparison to the national pay scale. This could explain the reasons for high employee turnover, or even poor employee wellbeing.
Employee training and development
To retain employees, you should ensure they have the right training and development. And with an HR audit, you can work out the effectiveness of several processes.
Examples of these processes include:
Development plans.
Training programs.
Performance management.
For example, from performing an HR audit, you may review your employee training programs. From this, you could find that your training programs are out of date. And don't include a demonstration of all the duties a certain position may need.
Workplace safety
Workplace Health & Safety should be a high priority in any business. Without proper health & safety measures, your business is at risk of legal action and financial loss.
An HR audit can reveal any safety risks in your workplace. For example, you may choose to review how a department manages health & safety when using workplace machinery.
This assessment could find that employees are not taking the appropriate safety measures when using it. And ultimately, allows you to spot a risk before it becomes a danger.
The benefits of HR audits
While HR audits are a lengthy task, they are best practice for employers. And can have great benefits for your business.
These benefits include:
Improves processes and policies
The best part of performing an HR audit is that you can identify weak processes in your business.
For example, your audit could find that the task management system your employees use is crashing regularly. So, you may choose to change software. As a result, your employees may become more clear on their tasks and their efficiency may improve.
Manages data security
In an increasingly online world, data security measures are necessary for any workplace. For instance, your HR audit may uncover that an employee has shared another employee's special category data.
Thanks to the audit, you can now address the employee and take the appropriate disciplinary action. As well as other measures to improve your business's data protection and stay in line with GDPR.
Ensures legal compliance
An HR audit also ensures that your business is following employment law thoroughly. For instance, when performing an audit, you may discover that your HR departments haven't conducted the appropriate right-to-work checks for new hires.
Finding this out now means you can manage it to prevent it happening again. As well as giving you the chance to speak with the staff members who may not have performed their roles properly.
Uncover reasons for low productivity
You may find that your workplace isn't performing as well as it has previously. And with an HR audit, you can find out why.
For example, you may choose to review a specific worker's feedback form, as you've noticed they've become withdrawn. From the form, they could state that they are having some trouble in their personal life.
Ultimately, you and the employee could decide on a plan of action to support them. And increase their productivity at work.
Lower employee turnover
If your workplace has high employee turnover, an audit can find out why. This is because it identifies areas within your business that employees aren't happy with.
Not to mention, you can gain feedback directly from workers, which will help you further establish any immediate issues. And removes the likelihood of employees leaving.
Get expert advice from Peninsula UK
Employee happiness is a vital part of any workplace. Without it, your staff may be less productive. And your business could face high employee turnover and low morale.
Ultimately, you should conduct regular HR audits. This will review your company's HR functions, and ensure your HR department is following operations properly. As well as pinpointing any areas for improvement.
Our teams provide 24/7 HR advice which is available 365 days a year. We take care of everything when you work with our HR experts.
Want to find out more? Contact us on 0800 028 2420 and book a free consultation with an HR consultant today.
Ask a question on Brainbox
Get instant, expert answers to all your HR and health & safety questions
FAQs
Got a question? Check whether we've already answered it for you…
Related articles
Guide

Read our guide where we'll discuss express terms, your legal obligations, and the legal consequences of breaching an employment contract.

Peninsula Team

Peninsula Team

Guide

Read our guide where we'll discuss pregnant employees, statutory maternity pay and antenatal appointments, as well as your legal obligations.

Peninsula Team

Peninsula Team

Guide

Almost half of UK employees have received a late or incorrect wage, while payroll professionals spend a large part of their month correcting errors.

Peninsula Group

HR and Health & Safety Experts
Back to resource hub
Try
Brainbox
for free today
When AI meets 40 years of Peninsula expertise... you get instant, expert answers to your HR and health & safety questions