Money Saving Tips for Small Businesses
Money Saving Tips for Small Businesses

Peninsula Group, HR and Health & Safety Experts
(Last updated )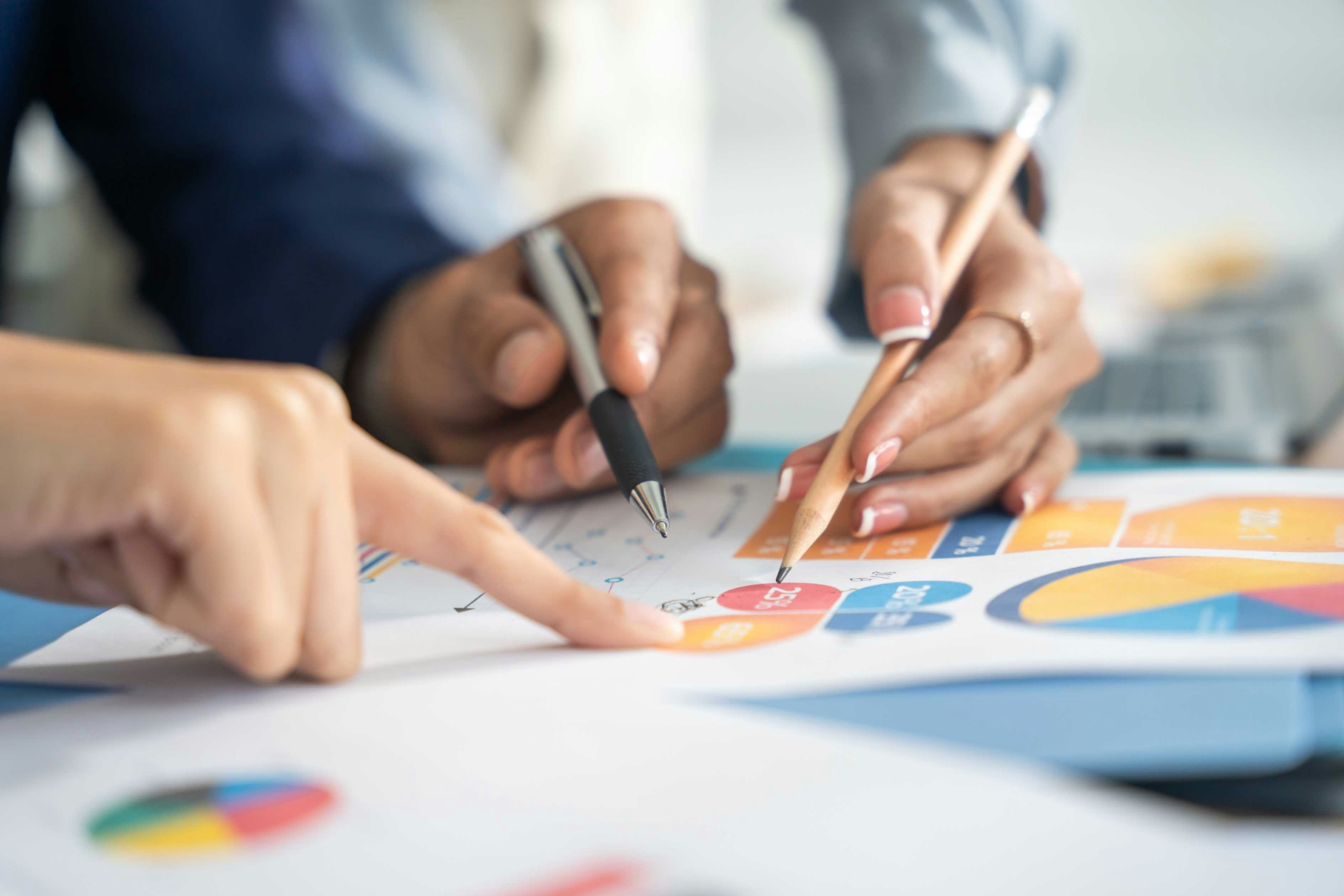 Peninsula Group, HR and Health & Safety Experts
(Last updated )
Here are industry-leading money saving tips for small businesses. These expert tips will help you cut costs, secure ROI, and be cost-effective in the workplace.
Claim your free advice call
Find the safest and easiest way to resolve your workplace issue
Whether you've started a small business recently, or have run one for years, the push to save money will always be on your mind. There are many money saving ideas for companies—in this guide, we'll explain some of the techniques you can use to keep your annual overhead down.
Small business money saving ideas
Start by making a cost-saving plan. Get your financial plan together and ensure you stick to it. Once you've set this up, you can focus on ways of being even more cost-effective. Many small businesses begin as home-based startups. This itself saves money on having to hire office space. But do remember you would need to let your local authority know of your business rates, mortgage company (if this is applicable), and your insurance company. From there, you can compare the market for utility suppliers. Making the switch to a smart meter may be of benefit, for example. You could manage and track your energy consumption effectively with this efficient device. You can also find finance and support for your business from the government. This can be a helpful resource if you're considering a loan.
Cost saving ideas for the office
If you're in an office, then you can find various cost-saving measures that can make a big difference. Compare the market for your utility providers and choose the best deals available. For more common items, such as office equipment, you could buy used products. Jeff Bezos of Amazon used this tactic prior to his business' success. So consider cutting back on brand new models of computer equipment, desks, swivel chairs, and copiers. While it's important your staff is comfortable and safe, to achieve this you don't have to break your bank account.
Staff costs
Recruitment is expensive and also consumes a lot of your business's spare time. Limiting the damage of a departing staff member can save a surprising amount. If you find an employee is about to leave, check with your existing staff to see if an ambitious staff member wants to step up to their role. Such a move can save on extensive recruitment costs and the need to interview dozens of candidates. But cost-saving ideas for the workplace can extend to entire departments. For instance, here at Peninsula we provide SMEs with cost-effective outsourcing for their HR. Additionally, we offer expert employment law advice and guidance—this can save large amounts annually, since you don't need to hire an entire department. If you do have to recruit, then consider a referral scheme. If your employees can function as headhunters, or recommend a talented friend, then you could reward them with a bonus (while, again, ultimately saving on lost expenses and time). Also, instead of hiring new staff for one-off projects, you could consider freelancers and contractors. With no onboarding or training required, it's a cost-effective and quick way for you to hand projects to talented part-time (or one-off) employees. But remember you're still competing for top talent, often with large businesses that are willing to offer impressive perks. You may not be able to match these, or even a similar wage package, but you can bolster the appeal of your business with innovative perks that employees love. For instance, these could include flexible working hours, an early finish on Fridays, or even a four-day working week (if this is sustainable for your business). Avoiding micromanagement is another perk that benefits you and your staff. It would free up a lot of time and wasted resources if you're happy to let your employees take ownership of projects.
Energy costs
Cost saving ideas for companies includes environmental approaches that can save you money (while helping the world around us). There are various policies you can have in place to create a more sustainable business. You may want to consider a shift to a paperless office. Technology allows for such a major shift—you can store important documents on servers or in the cloud (Google Drive, DropBox etc.). By removing paper from your office environment, you'll save money on paper costs, obviously, but you also won't have to purchase expensive ink cartridges, printers, or fund any repairs when paper gets jammed in the device. You can also encourage your staff to be energy conscious. This means turning off computers at the end of a working day, shutting off lights, and switching off AC units.
Miscellaneous costs
Check your expenses and see where any surprise outgoings are. For instance, some SMEs can suffer from postage costs. These can vary depending on large letter and packets—the former is generally much cheaper, which can save you large amounts on a monthly basis. Other unexpected costs could include your stationery requirements, or office freebies such as coffee, tea, and milk. These can appear as only minor expenses, but on an annual basis can cost you thousands of pounds. Before you axe free brews, however, do be aware your staff may appreciate the free beverages. They might get upset if you take away this much-loved perk! So you could offset this by offering a compromise—coffee over tea, for example, or alternate each month.
Want to save more?
If you're looking for more expert business cost savings, get in touch with us today for expert advice. Our teams provide 24/7 HR advice which is available 365 days a year. We take care of everything when you work with our HR experts.
Want to find out more? Contact us on 0800 028 2420 and book a free consultation with an HR consultant today.
Ask a question on Brainbox
Get instant, expert answers to all your HR and health & safety questions
Money Saving Tips for Small Businesses
FAQs
Got a question? Check whether we've already answered it for you…
Related articles
Guide

Read our guide where we'll discuss express terms, your legal obligations, and the legal consequences of breaching an employment contract.

Peninsula Team

Peninsula Team

Guide

Read our guide where we'll discuss pregnant employees, statutory maternity pay and antenatal appointments, as well as your legal obligations.

Peninsula Team

Peninsula Team

Guide

Almost half of UK employees have received a late or incorrect wage, while payroll professionals spend a large part of their month correcting errors.

Peninsula Group

HR and Health & Safety Experts
Back to resource hub
Try
Brainbox
for free today
When AI meets 40 years of Peninsula expertise... you get instant, expert answers to your HR and Health & Safety questions