Payroll mistakes affect 47% of employees
Payroll mistakes affect 47% of employees

Peninsula Group, HR and Health & Safety Experts
(Last updated )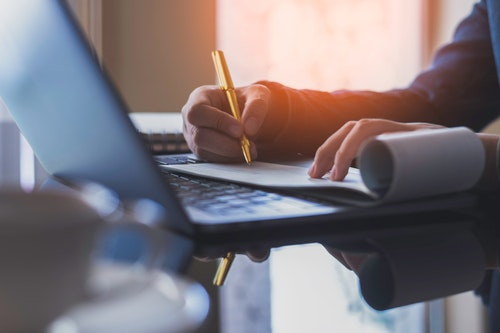 Peninsula Group, HR and Health & Safety Experts
(Last updated )
Almost half of UK employees have received a late or incorrect wage, while payroll professionals spend a large part of their month correcting errors
When asked about the physical or mental impact of not being paid on time or incorrectly, over 35% of people reported feeling more anxious or stressed. Alongside this, almost a third (30%) said their mental health has suffered.
Over three quarters (76%) of respondents responsible for payroll stated that they found the period around payroll each month was stressful.
A significant 41% of their time at work is spent rectifying payroll issues rather than doing their typical job. Over a quarter (27%) said that they regularly communicated with their manager about the negative impact this has on their workload, found a survey of payroll managers by payment software provider Caxton.
Legacy payroll systems and outdated attitudes and approaches to pay were primarily blamed and BACS led the list of complaints with nearly three quarters (72%) of users claiming that the BACS system was not suitable for modern payroll.
This is predominantly linked to lengthy input times and inflexible pay structures. A third also stated that they had to process a follow-up payment run almost every time.
Caxton founder and CEO, Rupert Lee-Browne said: 'This research truly exposes the deep impact that archaic approaches to employee pay are having on both the payroll professionals and staff.
'There is an opportunity for businesses, if they make payroll part of their digital transformation journey, to deliver dynamic new ways to support the financial health and wellbeing of their most important asset – their people.'
If you have questions on payroll matters, visit BrAInbox today where you can find answers to questions like Do I have to pay SSP from day-one of the sickness absence?
Read more from the latest BrAInbox Business News update:
Kingspan and Arconic criticised for 'reckless and deceptive behaviour' with cladding and insulation products
Wholesaler loses £148k missing trader VAT case
Sky Sports presenter loses IR35 case
Payroll mistakes affect 47% of employees
Related articles
Guide

Peninsula Group

HR and Health & Safety Experts

Guide

Peninsula Group

HR and Health & Safety Experts

Guide

Peninsula Group

HR and Health & Safety Experts
Back to resource hub
Try Peninsula for
free
today
See for yourself why Peninsula is the UK's favourite HR and health & safety provider. Tap below to unlock free advice, policies, e-learning, and more.