Laws on Cameras in the Workplace
Laws on Cameras in the Workplace

Peninsula Team, Peninsula Team
(Last updated )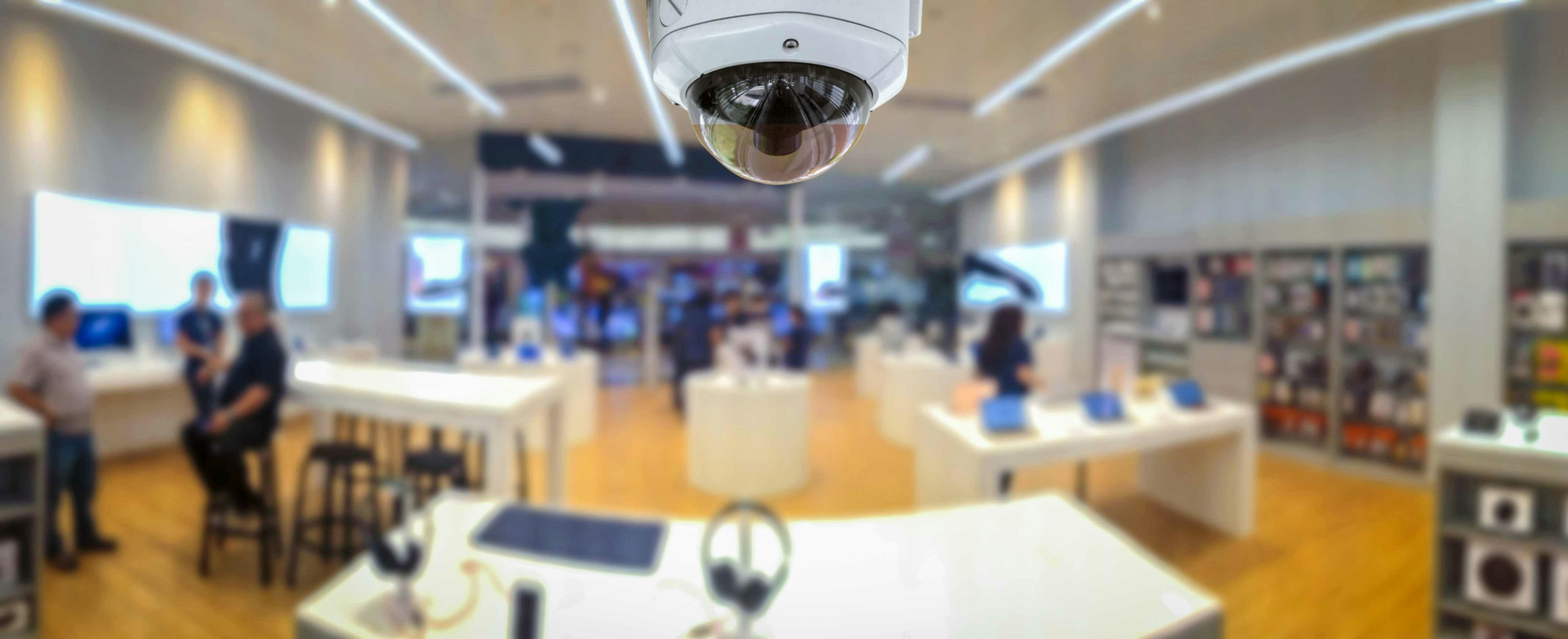 Peninsula Team, Peninsula Team
(Last updated )
Yes, you can install CCTV in and around your property. But there are rules you need to know first. Read our guide to find out more.
As a business, you may want to protect company property and monitor health & safety issues by using CCTV cameras.
It can be a contentious issue, however, with concerns over employee privacy and an Orwellian paranoia of Big Brother.
So how should your company approach the need to run security cameras? This guide covers everything you need to know.
But if you want immediate help with this subject, you can refer to our 24/7 employment law services to ensure you install your cameras appropriately.
Claim your free advice call
Find the safest and easiest way to resolve your workplace issue
Can cameras be used in the workplace?
Yes, you can install CCTV in and around your property. However, you must tell your employees about them and your reasons for doing so.
As such, you should have a written policy and procedure in place explaining your CCTV monitoring activities.
The usual reasons for this are for security, Health & Safety, maintaining your business' best interests and assessing productivity.
You may also need to meet compliance laws in your industry—CCTV can help you to ensure you meet laws and regulations.
The laws on cameras in the workplace
Despite your right as a business to monitor daily activities, you should be aware it carries risks.
When you have cameras in the workplace, employee rights exist—you should respect these. And there are a few areas you have to remember:
You should also remember there's an implied legal obligation you have. This is regarding trust and confidence—you should always act in a way that's reasonable and fair.
If you don't, you can damage your working relationships. That can lead to staff members leaving your business or, in worst-case scenarios, employment tribunals.
Are hidden cameras allowed in the workplace?
Yes, but only with good reason. If you want to monitor your employees in secret, then you'll need a genuine reason to do so. Such as criminal activities or malpractice.
Covert cameras in the workplace should only be part of an investigation and, of course, you must stop immediately when you have the details you need.
As such, a member of senior management should authorise the decision. This will include consideration of a breach of privacy due to the intrusive nature of the act.
You should also make sure you only involve a limited number of employees in the investigation (as well as the filming process).
Be aware that if your recording uncovers different types of malpractice than you were aware of, you can't use this against the staff member in question—that's unless it's a serious issue, such as gross misconduct.
If it's a minor issue—such as sleeping on the job—then the recording isn't an excuse to discipline the employee. You would probably still discipline them for that, it just won't be gross misconduct in most cases. 
Setting up your CCTV procedures
If you want to use security cameras in the workplace, you'll need to have a policy in place.
First off, you should carry out what's called an impact assessment. What that does is outline your reasoning for your CCTV requirements. It'll consider the advantages and disadvantages of its use, as well as your obligations to your workforce. You'll need to:
Tell your employees about your security camera measures and why you're using them.
Inform your employees of the cameras and their whereabouts (including warning signs indicating where they are).
Managing the data you record. 
Offering subject access requests (SARs) from staff members—and then determining if the request is justifiable.
Explain how you intend to use the data you gather from CCTV monitoring. Unless you inform them otherwise, an employee will think the cameras are for security purposes. So make sure they understand the reason for their use.
Document how you intend to store the data with regard to GDPR and the Data Protection Act 1998. 
Train security staff and managers in their responsibility towards employee confidentiality.
You should also be clear of the extent of your company-wide monitoring, which may include the use of communications equipment.
If this is the case, you must provide your staff with a telephone line that doesn't have any routine monitoring. They can use that in the event of emergencies.
Regarding emails and internet use, make it clear what is and isn't allowed, as well as any monitoring practices you have in place for security reasons.
You should also provide a policy statement in writing that your employees can refer to. If you need help with this statement, you can refer to our employment law contracts and documentation services for immediate help.
Want to install CCTV?
If you're looking to use surveillance cameras in the workplace, get in touch and we'll help you understand how to set up your security system: 0800 051 3637.
Ask a question on Brainbox
Get instant, expert answers to all your HR and health & safety questions
Laws on Cameras in the Workplace
FAQs
Got a question? Check whether we've already answered it for you…
Related articles
Guide

Read our guide where we'll discuss express terms, your legal obligations, and the legal consequences of breaching an employment contract.

Peninsula Team

Peninsula Team

Guide

Read our guide where we'll discuss pregnant employees, statutory maternity pay and antenatal appointments, as well as your legal obligations.

Peninsula Team

Peninsula Team

Guide

Almost half of UK employees have received a late or incorrect wage, while payroll professionals spend a large part of their month correcting errors.

Peninsula Group

HR and Health & Safety Experts
Back to resource hub
Try
Brainbox
for free today
When AI meets 40 years of Peninsula expertise... you get instant, expert answers to your HR and Health & Safety questions