Collective Agreements Guide
Collective Agreements Guide

Peninsula Team, Peninsula Team
(Last updated )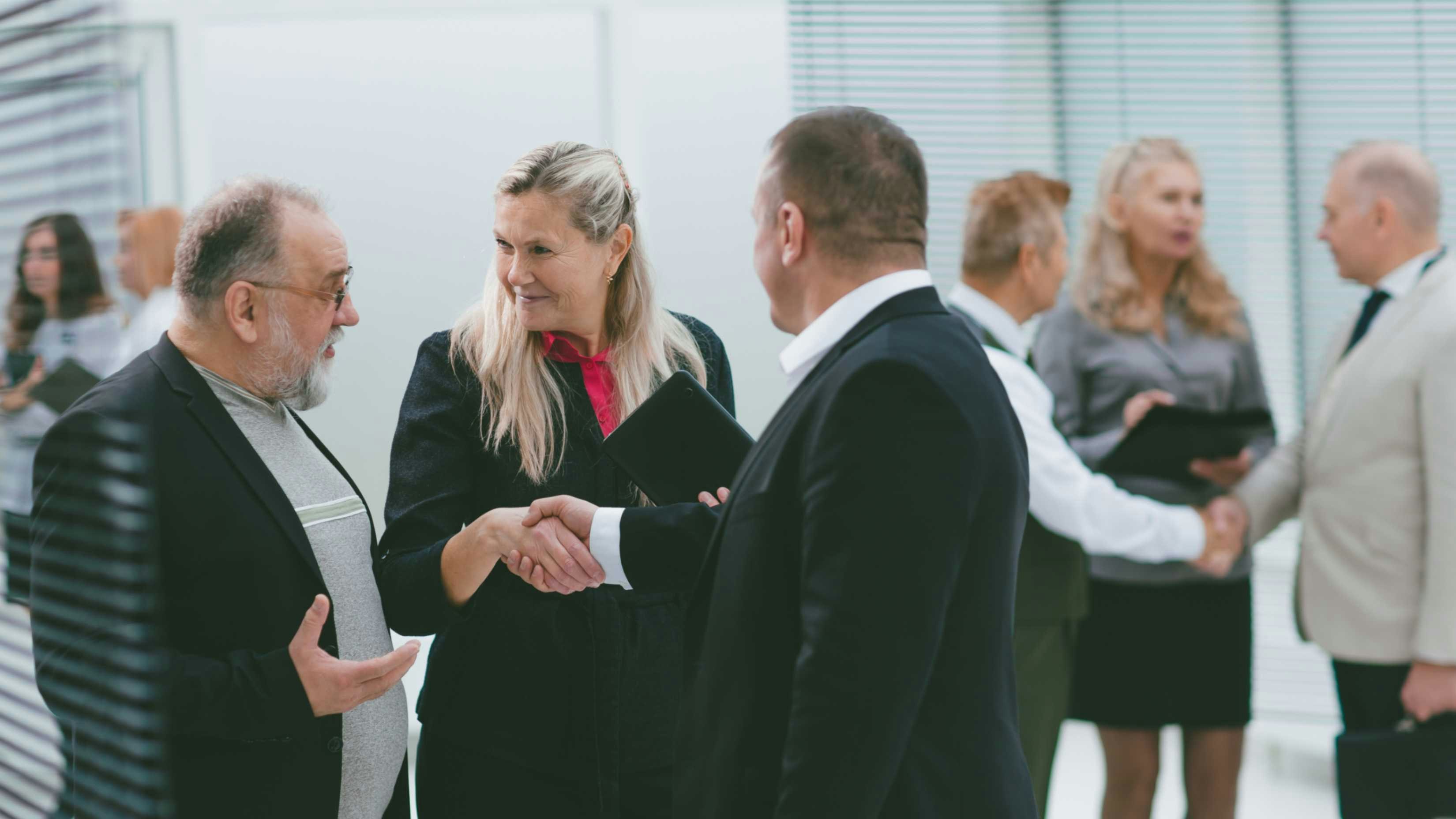 Peninsula Team, Peninsula Team
(Last updated )
It's a legal requirement to state whether there's a collective agreement in place when writing your employees' contracts. In this guide, we cover how you can implement it across your workforce.
It's a legal requirement to state whether there's a collective agreement in place when writing your employees' contracts. In this guide, we cover how you can implement it across your workforce. But don't forget, you can use our 24/7 HR outsourcing services for assistance at any point.
Claim your free advice call
Find the safest and easiest way to resolve your workplace issue
What is a collective agreement?
It's an agreement between you and employee representatives covering certain areas for your employees. In most cases, the representative will be a trade union but may also be an employee association. As a broader collective agreement definition, specific areas an agreement may cover include the terms and conditions of employment or physical working conditions. Although it can be as specific as how you allocate work—or recruitment, termination, and suspension. For example, collective agreements are commonly used to amend the rules outlined in the Working Time Regulations 1998. The agreement may also state how you will carry out future negotiations with the representatives. It is the position that collective agreements (UK) aren't legally binding, unless the agreement itself is in writing and says that the parties intend it to be legally enforceable.
The process of the guide
In circumstances where a certain level of employees wishes for their union to receive recognition, you may have to do this in order to discuss employee terms with the union. You may also be legally required to recognise the union by the Central Arbitration Committee. Once recognised, you will carry out discussions with the union on terms and conditions. This is part of the collective bargaining agreement. When you reach this point, it forms the collective agreement. The agreement will affect all union and non-union staff within a specific group, or bargaining unit. This means you can't avoid giving non-union employees the negotiated terms. If an agreement isn't reached, the trade union may ask Acas to assist or look to start industrial action with your employees.
The purpose of collective bargaining agreements
For employees, the importance of collective agreements is to negotiate on terms and conditions that can take place with employee representatives who'll be attempting to put employees in the best position they can be in. You should also recognise the purpose of collective bargaining agreements means you're only negotiating with one body (i.e. a trade union) rather than lots of employees if a term needs changing. This may help save you time and effort, especially as there'll usually be an agreed process for the negotiation to follow. Once the agreement is in place, this documents the terms and conditions—or other—provisions that affect your employees. Both parties can then refer to this for clarity or confirmation at any stage. The collective agreement may also be wider than just one employer or business. For example, there may be a national collective bargaining agreement that applies to all employees in a certain sector.
Employment contracts and collective agreements
You have to tell employees whether there's a collective agreement in place affecting your staff's employment. You do this by including the agreement in their statement of main terms and conditions or by having a clause saying that there is an agreement in place and directing them to the location of the agreement. It's important to know the contractual collective employment agreement definition. Essentially, a collective agreement setting out your employees' terms and conditions of employment is part of their contract of employment. That includes areas such as:
Once the collective agreement is part of your employees' contracts, you can't decide to change the agreement by yourself. Instead, you'll need to enter into further discussions with the union. Failing to apply collectively agreed terms and conditions properly can mean you have breached the employee's contract.
Need our help?
If you need our assistance implementing this process into your contracts of employment, then get in touch for 24/7 advice: 0808 198 7932.
Try
Brainbox
for free today
When AI meets 40 years of Peninsula expertise... you get instant, expert answers to your HR and Health & Safety questions
Collective Agreements Guide
FAQs
Got a question? Check whether we've already answered it for you…
Related articles
Guide

Read our guide where we'll discuss express terms, your legal obligations, and the legal consequences of breaching an employment contract.

Peninsula Team

Peninsula Team

Guide

Read our guide where we'll discuss pregnant employees, statutory maternity pay and antenatal appointments, as well as your legal obligations.

Peninsula Team

Peninsula Team

Guide

Almost half of UK employees have received a late or incorrect wage, while payroll professionals spend a large part of their month correcting errors.

Peninsula Group

HR and Health & Safety Experts
Back to resource hub
Try
Brainbox
for free today
When AI meets 40 years of Peninsula expertise... you get instant, expert answers to your HR and Health & Safety questions