EAP

Peninsula Group, HR and Health & Safety Experts
(Last updated )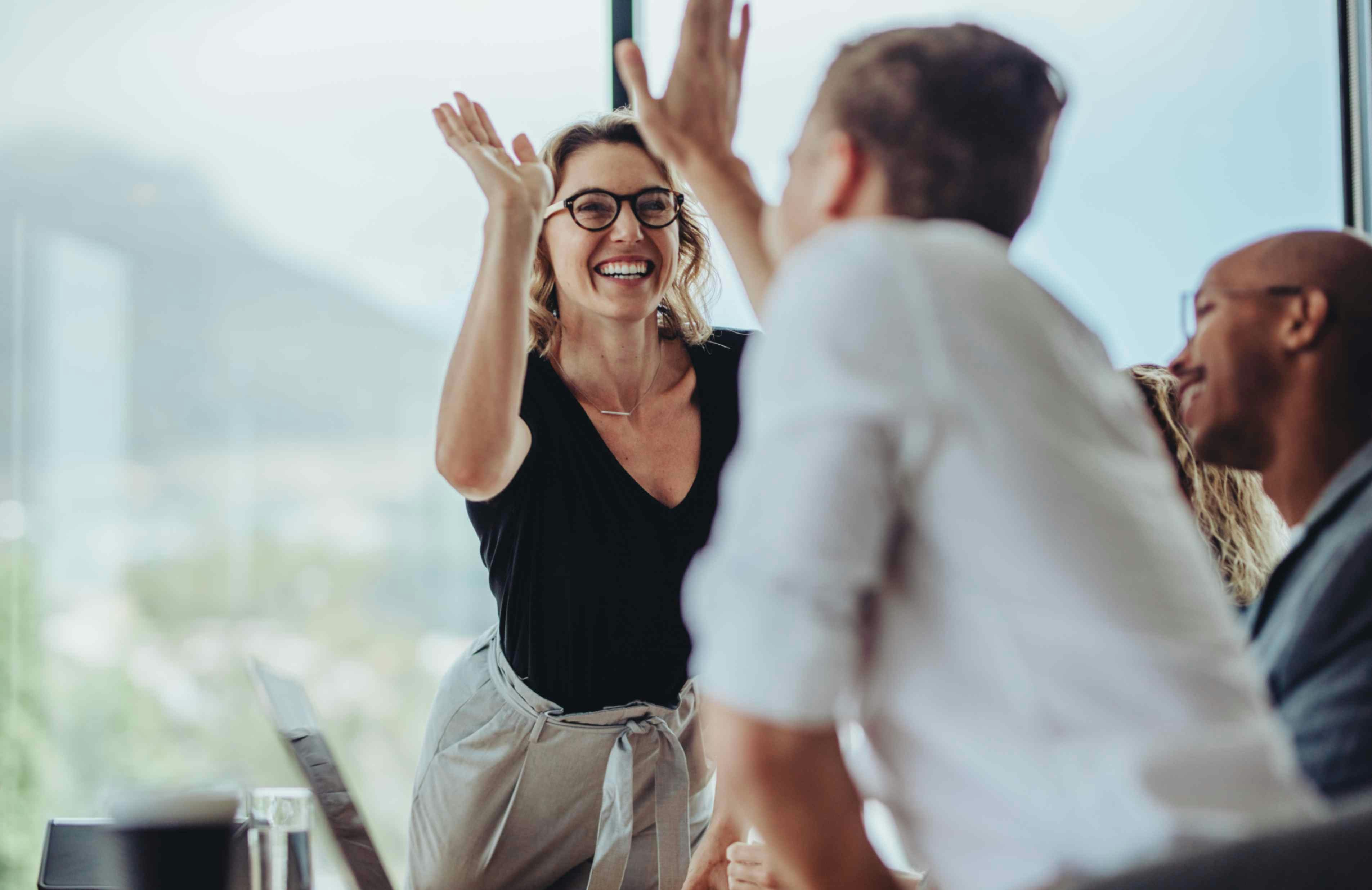 Peninsula Group, HR and Health & Safety Experts
(Last updated )
As an employer, ensuring the health and wellbeing of your employees is vital. There'll be times when they're struggling with work-related, or even personal issues. To support them during these periods, you should use an Employee Assistance Programme (EAP).
You have a duty of care towards all your employees, and offering an EAP is a great way of supporting them when required. This service can provide them with quality advice and support to help with any problems they're facing. It can be seen as a major benefit when attracting new employees to your business.
In this guide, we'll discuss what an EAP is, what it includes, and how to promote it in your company.
What is an Employee Assistance Programme (EAP)?
An Employee Assistance Programme (EAP) is a scheme and benefit paid for by the employer. It allows employees access to round-the-clock 24-hour confidential support and professional advice on any issues they're facing.
Many employers across the UK offer them as part of their employee benefits package.
An EAP is one way to aid employee wellbeing. It's important you understand the range of benefits these programmes can bring to your company.
What are the benefits of Employee Assistance Programmes?
Bringing in an EAP to your company can host a range of benefits for your employees. Not just on a professional basis, but for their overall health too. So, you should become familiar with them. Doing so means you're doing the best for all your employees.
Below is a list of benefits that an EAP service might provide:
Can help prevent personal issues from having an impact on work.
Can build trust between employer and employee.
Can improve productivity and morale.
Can reduce absenteeism and sickness rates.
Can reduce presenteeism.
Can improve workplace culture.
The overriding benefit that comes with an EAP is that your employees feel valued. From time-to-time they'll have to deal with issues outside of work that can affect their mental health and wellbeing. So it's important you do all you can to support them whenever you can.
Is an Employee Assistance Programme a legal requirement?
No, offering an employee assistance programme isn't a legal requirement in the UK. However, they play a vital role in supporting your employee with their mental health and wellbeing.
They're also a good way of demonstrating that you have a duty of care towards all your employees. Especially with the continued focus of mental health in the workplace.
Discover staff wellbeing support
Give your staff the tools to boost their wellbeing and improve their habits
What do EAP services include?
An EAP typically is made up of a round-the-clock 24-hour phone line, as well as an online health portal and app. Meaning your employees can get advice and support when required.
However, it's important you're aware of the different support services that are included within an EAP.
Let's discuss each of them below:
EAP counselling
All EAP counsellors are fully-qualified professionals in both counselling, and are registered with a professional governing organisation such as the British Association for Counselling and Psychotherapy (BACP). They can provide the following:
Advice and support on mental health issues, including workplace stress.
Advice and support on substance abuse and addiction, including appropriate signposting to specialist organisations.
Support following a bereavement.
Access to ongoing support, including Digital CBT and structured counselling where clinically appropriate.
The process is easy for your employees to follow. Counsellors will provide in-the-moment support and if identified that an individual would benefit from further structured support a clinical assessment will be completed to ensure the individual is being supported.
There may be a need for short-term counselling, or a longer course of action. All sessions will be personalised to meet their individual needs.
Practical advice
Sometimes your employees may be dealing with issues outside of work. This could mean their work is affected, so you should support them where you can.
Alongside expert counselling, an EAP service can provide your employees access to practical advice and impartial guidance on a variety of issues.
Such as:
Finance issues or debt.
Family support.
Legal matters.
Advisors can provide your employees with emotional support on any concerns they have. It should be seen as another good way of showing you value your employee's wellbeing.
Examples of EAP support
Alongside the two services mentioned above, you can include other areas of support within your package.
Let's discuss them in more detail:
Gym memberships
It's common knowledge that staying active is important for living a healthy and happy life. You can include subsidised gym memberships as part of your EAP package.
This could help your employees who are suffering from mental health issues or work-related stress.
Workshops
Workshops are also a great idea to incorporate into your EAP services. These workshops can help your employees focus on something rather than the issues they're facing or find a new hobby to help them in the long term.
There are a range of workshops that you can offer your employees, such as crafts.
Are employee assistance programmes completely confidential?
Yes, all the services offered in an EAP are completely confidential and take place in a safe environment. Unless the counsellor was concerned about an individual's safety to themselves or others.
Matters of employee health can be sensitive for many, so this confidential service can be highly beneficial. It's important you make your employees aware of the confidentiality aspect.
Can an EAP be accessed by family members?
Yes, an Employee Assistance Programme can be accessed by both the employee and their family members.
Family members include partners and dependents living in the same household. Dependents must be aged between 16 – 24 and in full time education.
This part of the service is typically at no extra cost to the employer.
How to promote an EAP within your company
In order for your EAP to be successful in the company, it's important you promote it. This can be done in numerous ways. For example, providing training to your senior staff to inform more junior members.
Other ways are:
Send out an email to your employees making them aware of the service and its benefits.
Ask your employees what workshops will be beneficial for their needs.
Remind them of the service on a bi-monthly basis. This can be done via mental health first aiders.
Be careful not to force the service down their throats, it's important they don't feel pressured to use it.
Get expert advice on Employee Assistance Programme from Peninsula
To run a successful business, your employee's health and wellbeing should be one of your main priorities. And they'll be times when they need support with issues, either work-related or personal. You have a duty of care to all your employees whilst they're working for you.
One way to help is by offering an EAP service. This service doesn't just lend an ear when needed, but also provides advice to help staff. If you're looking to support employee wellbeing, an EAP can be a step in the right direction.
Peninsula offers expert advice on offering employee assistance programmes, we are one of the leading EAP providers in the UK. Our teams offer 24/7 HR advice which is available 365 days a year. We take care of everything when you work with our HR experts.
Want to find out more? Contact us on 0800 029 4377 and book a free consultation with an HR consultant today.
FAQs
Got a question? Check whether we've already answered it for you…
Related articles
Guide

In this guide, we'll discuss what the National Living Wage is, what employees are entitled to, and the consequences of incorrectly paying wages.

Peninsula Team

Peninsula Team

Guide

In this guide, we'll discuss what a salary sacrifice is, the different salary sacrifice schemes, and its advantages and disadvantages.

Peninsula Team

Peninsula Team

Guide

In this guide, we'll discuss mental health days for employees, the pros and cons of implementing them, and how to offer them in your workplace.

Peninsula Group

HR and Health & Safety Experts
Back to resource hub
Try
Brainbox
for free today
When AI meets 40 years of Peninsula expertise... you get instant, expert answers to your HR and Health & Safety questions