Employee Mental Health Days
Employee Mental Health Days

Peninsula Group, HR and Health & Safety Experts
(Last updated )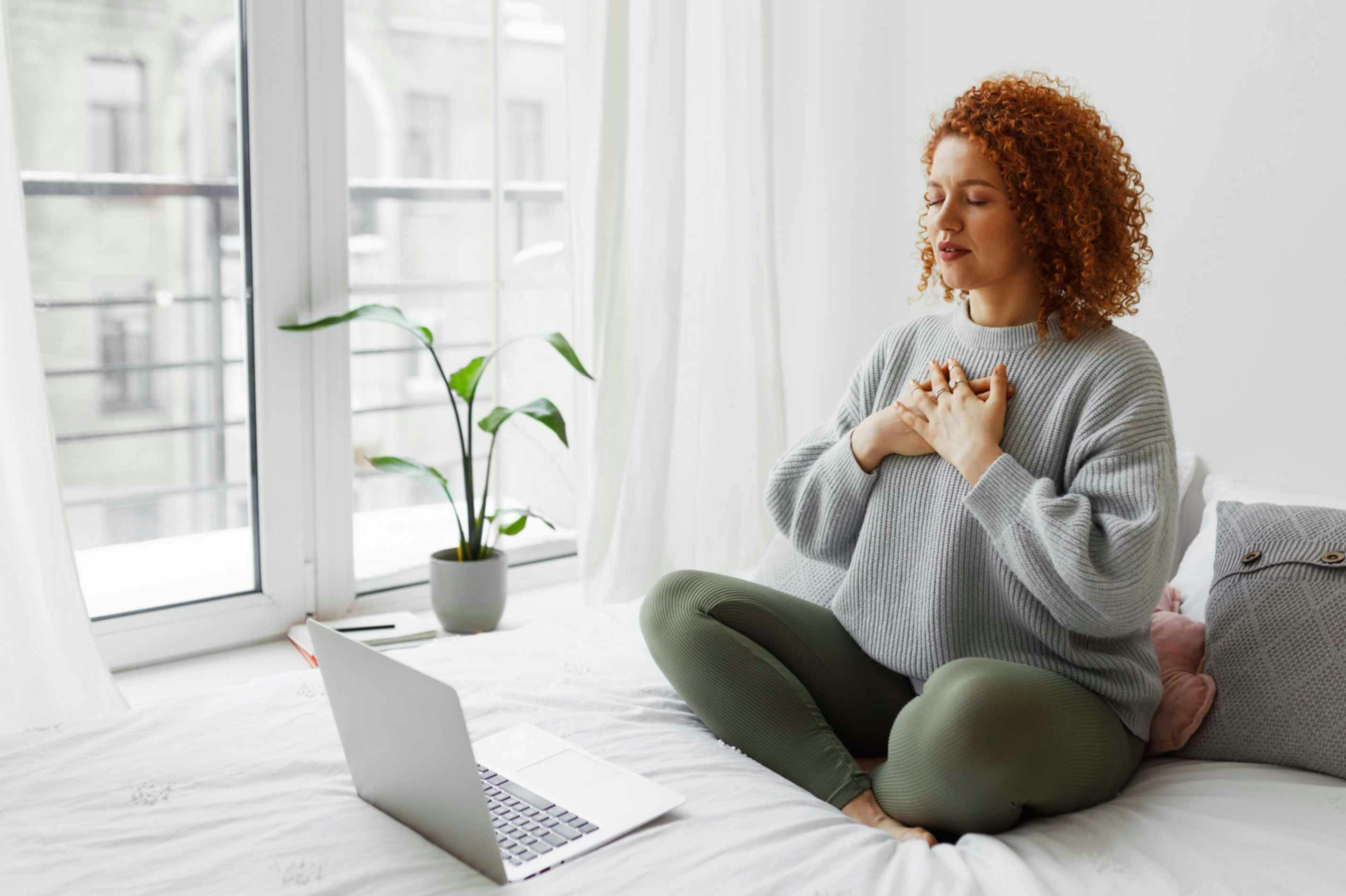 Peninsula Group, HR and Health & Safety Experts
(Last updated )
In this guide, we'll discuss mental health days for employees, the pros and cons of implementing them, and how to offer them in your workplace.
It's important you care for your staff's mental health. This could involve promoting wellbeing at work, providing flexible working, or implementing employee mental health days.
Mental health days for staff can provide a whole host of benefits. Whilst it may improve their mental health and productivity at work, it could also improve your rapport with them.
In this guide, we'll discuss mental health days for employees, the pros and cons of implementing them, and how to offer them in your workplace.
What is a mental health day?
A mental health day off of work is a day when employees are absent to focus on taking care of their mental wellbeing. This might involve them spending time with their family, practising self-care, or simply resting in bed.
The aim of mental health days is to allow your workers to reset and return to work refreshed. They have become increasingly common with many companies. This is because they provide greater mental health benefits to staff. Especially those with poor mental health, who may be in need of more time away from work.
Are mental health days a legal requirement?
Unlike Statutory Sick Pay and sick days, mental health days are not a legal requirement for employers to provide. They are a contractual benefit that some employers choose to offer. It's best to think of them as ad-hoc annual leave rather than a sick day.
If you'd like to offer mental health days in your workplace, this can be recorded as paid time off or unpaid time off. However, you should ensure that every employee is entitled to the same amount of mental health days, and that the same conditions apply.
Whilst mental health days are not a legal requirement, it's important to be aware of employees struggling with mental health conditions. Especially if their condition is classed as a disability.
Do you need to provide extra support for staff with mental health disabilities?
Yes, you do need to provide extra support for staff with mental health disabilities. Under The Equality Act 2010, an individual having a disability is a 'protected characteristic'. This means the law protects them from discrimination related to their disability.
It also means that you have a legal duty to make reasonable adjustments for them. These reasonable adjustments should reduce or remove the disadvantages an employee's disability causes them to have.
Not all adjustment requests will be considered reasonable by the law. And will depend on your business's scale and revenue. If you can't fulfil a request because of this, you should still aim to support the employee in a different way.
What are the different types of mental health issues?
There are several types of potential mental health issues you should be aware of. Having knowledge of them all will aid you should your employees show any warning signs. These conditions are:
Anxiety
People with anxiety disorder consistently have feelings of unease and worry. Symptoms include:
Nervous and tense feelings.
Increased heart rate.
Sweating and trembling.
Feeling weak or tired.
Breathing rapidly.
Whilst everyone has feelings of worry at one time or another, those with anxiety disorder have a hard time controlling their worries. And it can even end up affecting their everyday life.
Depression
Depression is a disorder that makes sufferers have a consistently low mood for days, weeks or even months at a time. Symptoms include:
Feeling depressed, unhappy or hopeless.
Feeling exhausted constantly.
Trouble with focus and concentration on tasks.
Sleeping too much or too little.
Eating too much or too little.
At work, employees with depression may have little to no motivation when it comes to their responsibilities. This could even result in absenteeism because depressed staff members might feel to exhausted to come to work.
Bipolar Disorder
Bipolar disorder affects an individual's moods, causing them to swing from one extreme to another. Symptoms vary depending on the nature of the condition. During periods of mania, symptoms include:
Feeling extremely happy, elated or overjoyed.
Talking extremely fast.
Feeling full of energy.
Feeling self-important.
Feeling full of great new ideas and having important plans.
During depressed periods, a person with Bipolar disorder might experience the same symptoms as a person with depression.
Post-Traumatic Stress Disorder (PTSD)
PTSD is a type of anxiety disorder - typically caused by a traumatic event in a person's life. Symptoms include:
Reliving aspects of the traumatic event.
Hyperarousal and feelings of being on edge.
Intense distress.
Physical sensations such as nausea, pain and trembling.
Avoidance of certain feelings or memories.
People with PTSD may also experience other mental health conditions as a result of their trauma.
Schizophrenia
Schizophrenia is a long-term mental health condition that has psychological effects on those who suffer from it. Symptoms include:
Hallucinations and delusions.
Disorganised thinking.
Poor grooming or hygiene.
Change in sleep patterns.
Lack of motivation.
The condition also makes it difficult for sufferers to know the difference between their own thoughts and ideas, and reality.
Ask a question on Brainbox
Get instant, expert answers to all your HR and health & safety questions
The benefits of offering mental health days
As an employer, offering mental health days could have considerable benefits for your company. Not only can they improve your relationships with staff, but they could encourage top talent to join your business.
Advantages include:
High staff retention
One advantage of offering mental health days is that it might help your company maintain high staff retention. Employees will likely recognise that not every business will offer these, and will want to stay in a workplace that does.
Consequently, if you choose to offer mental health days - and promote mental health awareness in the workplace - it might lead staff to stay with you for a long time.
Improved employee morale and wellbeing
Another benefit of allowing staff to take a mental health day is that it will likely improve employee morale and wellbeing. Because many employees will benefit from having time off solely to rest and take care of their mental health.
These days will also help staff with workplace stress management and their overall health. For example, an employee at your workplace might need a mental health day to recover because of a personal issue. Consequently, the day off gives them time to relax, which means they come back to work refreshed and ready to work.
Attracts top talent
Offering mental health days in your workplace might attract top talent to your business. Encouraging employees to speak about their wellbeing - and to take care of it, helps to end the stigma surrounding mental health as a whole.
So if you support mental health awareness in your workplace, your business might be more appealing to job seekers. As a result, it might make them more inclined to apply for a job in your company.
How to implement mental health days at your workplace
Ensure you introduce mental health days to your staff in an informative and effective way. If your employees don't understand the initiative fully, you might cause confusion - which could result in problems down the line.
To implement mental health days at your work, you should:
Create a mental health day policy
To implement mental health days in your workplace, you should create a mental health day policy.
Place them within your employee handbook. And outline where these days sit in annual leave, if they are company-wide days off, and how you plan to manage leave requests. In addition to what these days should be used for (e.g. self-care).
Create an ongoing dialogue
You should encourage employees to talk about their mental health to their line managers. Or another senior manager they trust. These conversations should follow any mental health days an employee takes.
This will help you work out if they have any concerns related to their role, as well as what made them want to take a mental health day. Some staff mightn't have any personal problems. And simply might want to spend time resting – so ensure you account for this too.
Provide training to managers
It's important to train all employees on mental health awareness, as well as your mental health day policy. You should do so by offering relevant resources. And informing managers of your policy's important details - such as the cut-off point employees have when they request leave- (e.g. how much notice they need to provide when requesting leave).
Providing such training will help prevent the uneven application of your policy. And ensure you support staff, especially during times when they struggle.
Introduce an employee assistance program (EAP)
Consider using an EAP as well as offering mental health days. EAPs help employees deal with any personal problems that might be affecting their wellbeing. It gives staff access to mental health support, advice, and counselling.
You can, of course, use one or the other. But using it alongside mental health days will encourage employees to open up about any issues they might have. And put them in a better frame of mind when they attend work.
Remember, work can have a huge impact on an employee's mental health, so ensure you offer adequate support.
Get expert advice on mental health days from Peninsula
Should you choose to offer mental health days, you must implement them properly. This includes creating a mental health day policy, increasing communication with staff and providing adequate training to all employees on mental health.
Peninsula offers expert advice on mental health days for employees. Our teams offer 24/7 HR advice which is available 365 days a year. We take care of everything when you work with our HR experts.
Want to find out more? Contact us on 0800 029 4377 and book a free consultation with an HR consultant today.
Discover staff wellbeing support
Give your staff the tools to boost their wellbeing and improve their habits
Employee Mental Health Days
FAQs
Got a question? Check whether we've already answered it for you…
Related articles
Guide

In this guide, we'll discuss what the National Living Wage is, what employees are entitled to, and the consequences of incorrectly paying wages.

Peninsula Team

Peninsula Team

Guide

Read our guide on EAP's. Discover what they are, what they include, and the benefits it can bring to your company.

Peninsula Group

HR and Health & Safety Experts

Guide

In this guide, we'll discuss what a salary sacrifice is, the different salary sacrifice schemes, and its advantages and disadvantages.

Peninsula Team

Peninsula Team
Back to resource hub
Try
Brainbox
for free today
When AI meets 40 years of Peninsula expertise... you get instant, expert answers to your HR and Health & Safety questions