6,000 shops vanish in last five years
6,000 shops vanish in last five years

Peninsula Group, HR and Health & Safety Experts
(Last updated )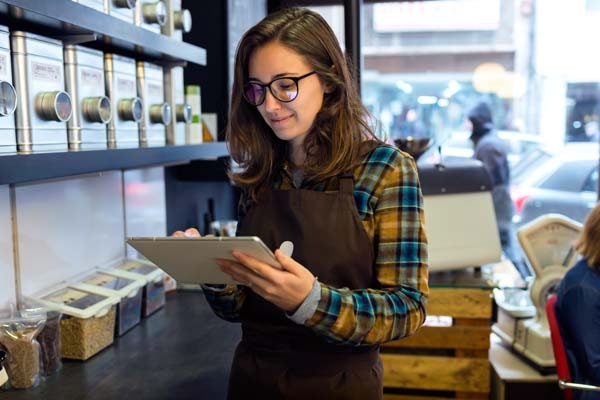 Peninsula Group, HR and Health & Safety Experts
(Last updated )
The UK has lost around 6,000 high street stores in the last five years as financial pressures continue to boil and business rates rise.
Figures from the British Retail Consortium (BRC) found that 'crippling' business rates and ongoing economic pressures continue to hit businesses hard, causing many to abandon retail spaces.
In the second quarter, the overall vacancy rate stood at 13.9% across the UK, which was 0.1% worse than the first quarter, but better year on year.
More than 1,900 retailers went under in 2022-23, up from 1,243 in 2021-22, with the figures surpassing the pandemic when the enforced closure of high streets forced many to close their doors.
Shopping centre vacancies saw little change at 17.8%, the same level as Q1, but the high street saw an increase of 0.1% to 13.9%. For retail park vacancies, the total number fell to 8.1%, although there was a 0.6% improvement from Q1 2023.
Helen Dickinson, BRC chief executive, said: 'The past five years saw Britain lose 6,000 retail outlets, with crippling business rates and the impact of the Covid-19 lockdowns a key part of decisions to close stores and think twice about new openings.
'To inject more vibrancy into high streets and town centres, and prevent further store closures, government should review the broken business rates system. Currently, there's an additional £400m going on retailers' bills next April, which will put a brake on the vital investment that our towns and cities so desperately need.
Ask a question on Brainbox
Get instant, expert answers to all your HR and health & safety questions
'The government announcement earlier in the week about making changes of use to vacant units easier is welcome but it's important local councils have a cohesive plan, and don't leave gap-toothed high streets that are no longer a customer destination and risk becoming inviable. Government should go one step further and freeze rates bills next year.'
Regionally, Greater London, the southeast and the east of England each had the lowest vacancy rates, with London improving over the last quarter due to new flagship stores in the city, alongside a rise in office workers and tourists.
The highest vacancy rates were in the northeast and the Midlands.
Lucy Stainton, commercial director at the Local Data Company (LDC), said: 'Across all location types, vacancy has reached critical levels, highlighting an ever increasing need to redevelop units to breathe life back into retail destinations.
'With the continuing trend in mind, we do not foresee any improvements to vacancy rates in future. However, given that the latest rises in vacancy have not been particularly significant, we anticipate that any increases in the near future will be gradual.'
For information on redundancy, visit BrAInbox today where you can find answers to questions like How much money counts towards redundancy pay calculations from April 2023?
HMRC pursues Uber for £386m VAT bill
Tax breaks for occupational health up for review
Liverpool investment zone secures £80m funding
6,000 shops vanish in last five years
Related articles
Blog

This caller was worried about their employee struggling with the post-holiday blues. So, they asked Kate Palmer, Peninsula's HR Advice and Consultancy Director, for expert advice...

Kate Palmer

HR Advice and Consultancy Director

Blog

One in four graduate employees quit in their first two months on the job, according to the Telegraph. To help improve the likelihood of your graduates succeeding and progressing in your company, here are some important tips…

Kate Palmer

HR Advice and Consultancy Director

Blog

ACAS recently updated its guidance around managing sickness absences at work. So, now is a good time to make sure you're doing everything you can to help manage sickness in your workplace.

Gavin Scarr Hall

Director of Health and Safety
Back to resource hub
Try
Brainbox
for free today
When AI meets 40 years of Peninsula expertise... you get instant, expert answers to your HR and Health & Safety questions