Flexible Working

Peninsula Group, HR and Health & Safety Experts
(Last updated )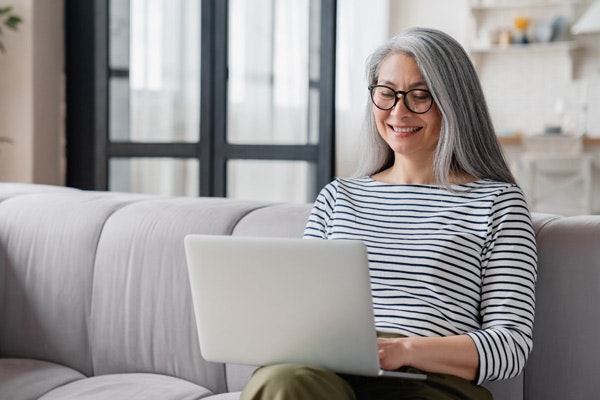 Peninsula Group, HR and Health & Safety Experts
(Last updated )
The average nine-to-five working pattern isn't suitable for everyone.
This has led to the rise in flexible working. The procedure comes with all kinds of arrangements and legal requirements - which every employer must follow.
If you ignore them, you could end up losing staff, facing discrimination claims, and even paying compensation.
In this guide, we'll look at what flexible working is, whether it's a statutory right, and how to introduce these working arrangements into your business.
What is flexible working?
Flexible working is a type of working arrangement that allows a person to change when, where, and how often they work.
Usually, an employer will publicly state whether their staff can work flexibly. These types of arrangements are found in job adverts, employment contracts, or other types of work documents.
The COVID-19 pandemic was arguably the biggest influence for the recent rise in more flexible working arrangements. From here, there are numerous ways an employer can introduce these work patterns into their business.
Do all employees have a legal right to request flexible working?
All employees have a legal right to request flexible working. This statutory entitlement was first introduced by the UK government in April 2003.
Previously, only working parents or those with caring responsibilities could make a request. But employees are no longer required to provide this as a genuine need. Instead, they can request flexible working if they:
Class as an employee.
Have at least 26 weeks of continuous service (with the same employer).
Haven't put in a request in the last 12 months.
Some workers aren't eligible for such requests, like agency workers. (Except those returning from parental leave and maternity leave; or are currently in the armed forces). But, it's best to consider flexible working options for them before refusing the request straightaway.
Do you have to accept flexible working requests?
No, employers aren't legally required to accept flexible working requests. It's entirely up to your discretion.
An employer can only refuse a request because of a legitimate business reason. For example:
Inability to afford additional staff.
Detrimental impact on business service.
Negative impacts on the work quality or performance.
Unable to reorganise work amongst existing staff.
If their flexible working request is rejected due to a protected characteristic, then the employee may be able to make a discrimination claim and take the employer to an employment tribunal (ET).
Ask a question on Brainbox
Get instant, expert answers to all your HR and health & safety questions
Are there different kinds of flexible working?
Yes - from remote working to compressed hours, there are several kinds of flexible working patterns. Let's look at a few examples:
Part-time working
This is when a person is offered part-time working instead of their general full-time hours. They're paid less as their work hours have decreased. For example, working families often ask for part-time working due to caring responsibilities.
Term-time working
This is when a person still has their employment contract but takes leave (paid or unpaid) during school holidays. For example, a single parent employee stops working at Christmas due to childcare needs, They return to work once the children are back at school.
Job sharing
This is when two or more employees have shared responsibility for the same role. For example, two people have a job share where they both work flexibly as a personal assistant.
Flexi-time
This is when a person is able to reasonably change their working pattern on a daily or term-like period. For example, an office worker completes their role between 8am and 4pm instead of 9am to 5pm.
Compressed hours
This is when a person completes their total hours into fewer days. They won't lose work during compressed hours; their working pattern has simply changed. For example, a full-time employee completes their 37.5 working hours over the course of four days instead of five.
Annualised hours
This is when a person agrees to a specified number of working hours over a year. This allows them to adjust their average weekly hours. For example, medical staff work staggered hours to cover day and night shifts.
Home working
This is when a person works from home for a temporary or permanent period. For example, allowing remote working to working families.
Phased retirement
This is when an older person reduces their working hours leading up to their retirement. For example, an elderly staff-member chooses to work fewer days in their last months of their job.
What are the advantages of flexible working?
Flexible working arrangements offer employers all kinds of benefits. For example:
Save money on utility bills, rent arrears, and office maintenance costs due to staff working from home.
Improve customer service (potential access on a 24/7 hour basis).
Higher staff retention and job satisfaction rates.
Support staff wellbeing and overall work-life balance.
What are the disadvantages of flexible working?
Whilst the benefits are clear to see, employers shouldn't ignore the downsides of offering flexible working. For example:
Unable to form solid work relations due to limited time together.
Output and productivity levels might vary from worker to worker.
Limited guidance during hybrid or remote working.
Blurred the line between work and personal life.
How do employees make a flexible working request?
Remember, only employees who meet the legal requirements can make a statutory request for flexible working. Both you and the employee should consider the following:
Make a request in writing
Asking for flexible working should be done in writing. Employees should provide their application as soon as possible, however it may take up to 3 months.
When making the request, they should explain why they'd like to change their current working pattern. And state whether this is the only statutory request raised in the last 12 months.
If an employee proposes a flexible working arrangement due to a protected characteristic (under the Equality Act), they must clearly state this.
Hold a meeting
Once the statutory request has been submitted, the employer has three months to provide their decision. However, employer's should be providing an answer as soon as possible.
Employers may choose to hold a meeting to discuss the request before providing an answer. You can allow them to be accompanied (i.e., by a colleague or trade union representative). But this isn't a legal requirement, so it's up to you whether to allow this or not.
If they can't attend the meeting, the employer should rearrange it within 5 days of the original date.
Accept or refuse the request
The employer has a legal duty to fairly accept or refuse a request to work flexibly.
Your decision should be added to the employee's contract - outlining the terms of their new working arrangement.
The employer can suggest alternative methods to flexible working. like offering alternative work hours or trial periods instead. These compromises can only be implemented through mutual decision.
If an employer refuses the statutory request, they'll need to show fair reasons for their decision. For example, it may cause a negative impact on quality of production or performance. An employer cannot refuse their request based on unlawful discrimination.
Appeal the decision
If the employee believes the request refusal was unfair, they may appeal this internally. The employer may have acted unfairly if:
They've not given a permitted reason for refusal.
They've taken longer than three months to pass a decision.
They've given reasons that are factually untrue.
How to introduce flexible working in the workplace
There are many positive business reasons behind flexible working arrangements.
That's why it's beneficial for every employer to think about offering flexible working options. Not only can it lead to a better work-life balance, it can also boost your own productivity and reputational levels.
Here are ways to introduce flexible working into your workplace:
Create a flexible working policy
The first step an employer should take is to create a flexible working policy. This should include what flexible working means within your business, as well as:
Who has a right to request flexible working (and who doesn't).
How to submit a statutory request.
How statutory requests are dealt with.
How to appeal statutory requests that are refused.
The flexible working policy should be made available to all employees - regardless of whether they're currently eligible or not. If it's a permanent change, the terms should be added to the employee's employment contract (after gaining their permission).
Offer a trial period
As part of a flexible working arrangement, employers may think about offering a trial period.
A trial period allows employers and employees to decide whether their new working pattern is suitable or not. The employer will say how long the trial will last but it must be a reasonable length. (You must reach mutual agreement for the trials).
Once both parties are happy with the working arrangements, you can implement them as a permanent or temporary change.
Outline your flexible working arrangement
All relevant employees should know what their flexible working arrangements are.
The employer or line-managers should clearly define their new roles, responsibilities, and objectives within the business.
Make sure these arrangements are suitable for the new working pattern. It's not advisable to squeeze a full-time job into part-time hours.
Comply with all employment rights
The employer must keep compliant with the statutory rights of flexible employees.
For example, if they were planning to take maternity leave before they should still be able to whilst working flexibly.
And this is the same with providing flexible employees with equal opportunities and career development support.
Can employees make a non-statutory request for flexible working?
Yes, employees can make a non-statutory request for flexible working.
A non-statutory request can:
Be made at any given time.
Make as many requests as needed (unless it goes beyond the employer's set-limit).
Be a temporary and permanent change.
It's different from making a statutory request. Here, they must have at least 26 weeks of continuous service.
Get expert advice on flexible working with Peninsula
Flexible work can take many forms, remember that not everyone is entitled to make a request. Make sure you're aware of what the rules are, as well as what rights flexible employees have.
If an employer ignores them, they could end up losing staff, facing discrimination claims, and even paying compensation.
Peninsula offers expert advice on flexible working. Our HR team offers 24/7 HR employment advice and support that's available 365 days a year.
Want to find out more? Get advice from one of our HR consultants. For further support, call our telephone number 0800 028 2420.
FAQs
Got a question? Check whether we've already answered it for you…
Related articles
Guide

In this guide, we'll discuss what TOIL is, how it works, and the benefits it can bring to your business.

Peninsula Team

Peninsula Team

Guide

In this guide, we'll discuss what unpaid leave is, the different types, and how to manage it successfully in your company.

Peninsula Team

Peninsula Team

Guide

In this guide, we'll discuss interns, their employment status, as well as the laws around paid and unpaid internships.

Peninsula Team

Peninsula Team
Back to resource hub
Try
Brainbox
for free today
When AI meets 40 years of Peninsula expertise... you get instant, expert answers to your HR and Health & Safety questions