Employment law services
Protect your business with specialist, round-the-clock support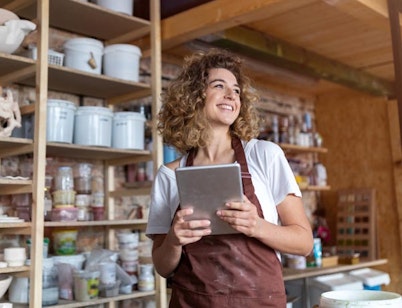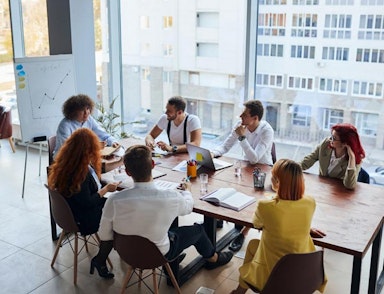 HR Services
24-hour advice

Work through your employment law issues with an expert – at any time

Legal representation

Peninsula clients enjoy tribunal protection as part of their package

Contracts and documentation

Experts will create watertight legal paperwork for your business

Tribunal support

Navigate risky employee claims with support from employment law specialists
Employment law specialists for your business
Small business owners don't have employment law solicitors. Or big HR teams.
But they still need to meet UK employment laws. And they still need to do daily staff admin.
That's why, with Peninsula, you get an employment law team to handle your toughest workplace issues and free you from paperwork.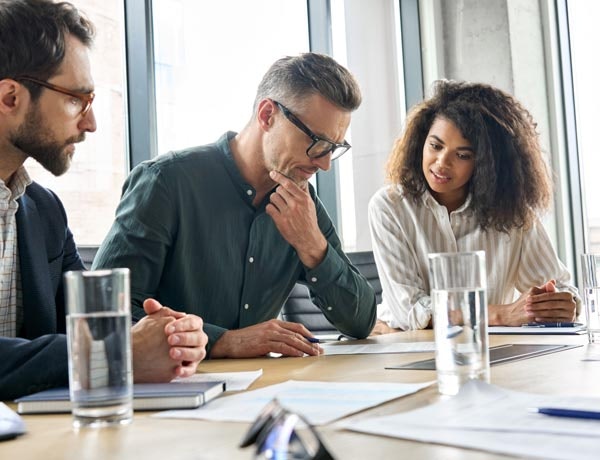 When a staff issue becomes a legal concern, it feels overwhelming.
To avoid risk, you're often left to choose between costly solicitor rates or making a risky decision…
But with Peninsula, you don't need to make that choice. Because every time you face an HR issue – big or small – your employment law specialists will help you find the safest way to handle it.
Try
Brainbox
for free today
When AI meets 40 years of Peninsula expertise... you get instant, expert answers to your HR and health & safety questions
An affordable package of employment law support
You might only call an employment law solicitor for your biggest emergencies…
Because, when you pay by the hour, it would be far too costly to call each time a staff issue crops up.
But not anymore. Because, with Peninsula, you have unlimited access to support. So even if you have the slightest doubt or just want a second opinion – it won't cost you any extra to call.
And unlike most employment law services, Peninsula gives you total, unlimited protection. That includes:
• Contracts and documentation support
To learn more about Peninsula's employment law services, get in touch today:
Unlimited legal protection for your business
The worry of making a legal mistake is enough to put you off from making HR changes.
But sometimes, you don't have a choice. When staff performance drops or it's time to change direction of your business, you need to roll out HR procedures.
It's why over 44,000 UK employers work with Peninsula to make safer, better decisions. So when they need to address HR issues, they don't put their business at risk.
It's total, unlimited protection for your business.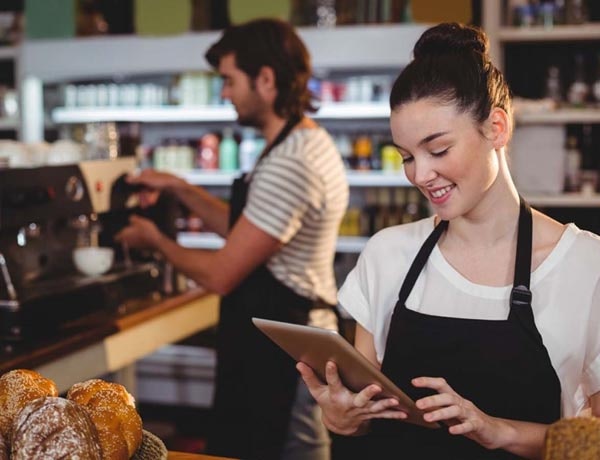 Feefo Customer Rating 4.8 out of 5
4.8/5
Independent Service Rating based on 1444 verified reviews.
Average Customer Rating:
4.8/5
Independent Service Rating based on 1444 verified reviews. Read all reviews
FAQs
Got a question? See if we've answered it already...
Helping businesses succeed for
40 years
For over 40 years, thousands of business owners have chosen Peninsula for HR and health & safety support. Discover what they have to say.
Hair and beauty
6 employees
Related pages
Peninsula's helpline is staffed by specialist employment law and HR advisers, who follow the latest legal procedures to resolve your issues and help you avoid tribunals.

From the moment an employee raises a claim against you, Peninsula will step in to reduce your risk.

Protect your small business for as much as £2 million against claims of unfair dismissal and indirect discrimination...