Construction
Helping you build a safer workplace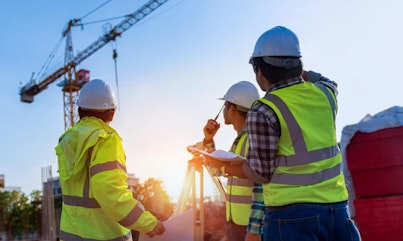 HR Services
Policies and documentation

Save time and allow our experts to write your policies, method statements, and more.

On-site audit and assessment

Our consultants will come to your site and identify any construction risks.

Time-saving software

Keeping up with your health & safety tasks is easy with our time-saving technology.
Managing hazards on the construction site...
With tens of thousands of injuries recorded in construction each year, you'll face many rules and regulations.
But managing health & safety on construction sites is more than just meeting certain guidelines. It's about protecting lives.
Meeting HSE rules in construction isn't always straightforward – as you need to consider the safety of your staff, contractors, and clients. And no matter whether your client is commercial or domestic, you need to take every step to make sure you get the job done safely.
We can help you with every aspect of your health & safety management. That includes site set-up and layout, training, construction phase plans, supporting you through risk assessments – and much more. And with our 24/7 helpline, you can speak to a construction health & safety advisor whenever you need help.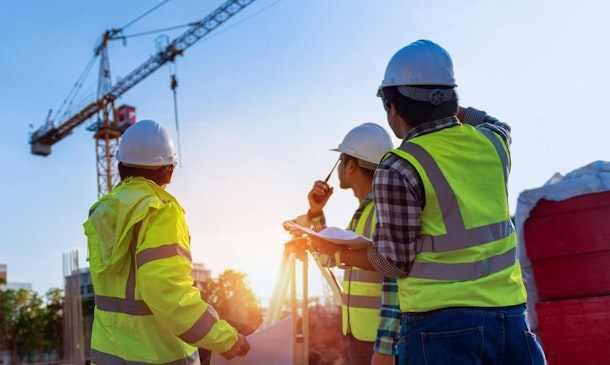 HR support for the construction industry
On top of preventing workplace hazards, you also need to take care of specific employee needs. And without dedicated HR support, it can be hard to know where to begin.
Here are just some of the HR issues you could face in construction:
Employment status – are your workforce employees, workers, or self-employed contractors?
Checking your staff have the right to work in the UK
Preventing discrimination and harassment
Dealing with absence
But you needn't deal with these issues alone.
From calculating sick pay to dealing with redundancies, our HR specialists can support you with whatever life throws at your business. As a Peninsula HR client, you can call our helpline whenever you need advice – day or night.
Total HR and health & safety support for
every
business
A package of tools and services to make the everyday easier
Time-saving software

Create risk assessments on the go, save time with ready-made templates, and identify hazards in real time

Annual reviews

However regulations change, we'll make sure you're always compliant

ISO compliance

We'll make sure you meet ISO requirements – and we can help you become accredited, too.

24/7 advice service

You have access to unlimited 24/7 HR and health & safety advice from our qualified consultants.

Policies and documentation

Let us take care of your health & safety and HR policies, saving you both time and effort.

On-site audit and risk assessment

A qualified consultant will visit your workplace and provide the support you need to meet HSE law

Health & Safety app

Manage your health & safety tasks on the go with Peninsula's app
Feefo Customer Rating 4.8 out of 5
4.8/5
Independent Service Rating based on 1444 verified reviews.
Average Customer Rating:
4.8/5
Independent Service Rating based on 1444 verified reviews. Read all reviews
Construction FAQs
Got a question? Check whether we've already answered it for you…