Business Advice & Ideas for SMEs
Business Advice & Ideas for SMEs

Peninsula Group, HR and Health & Safety Experts
(Last updated )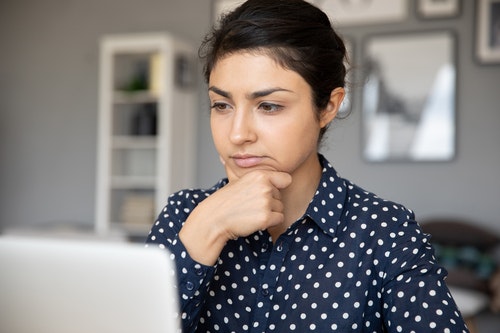 Peninsula Group, HR and Health & Safety Experts
(Last updated )
New tax laws for small businesses often confuse small business owners. Peninsula clears up confusion with small business VAT & taxes for small business owners.
Good business advice can carry a company for years. Both start up companies and established businesses can benefit from solid general business advice.
Running a business needs more than just a reliable cash flow and financial support. It needs the best team, the right business idea, and a strong business plan.
It's essential to be knowledgeable about everything from employee relations advice to how to run online businesses.
Lacking this knowledge can create issues down the line, or even at the beginning of your business.  
For example, competing against a business that has a well-functioning, visually alluring website while you don't have one at all. This will open plenty of potential online business to your competitor, with customers that could have been yours.
From new start ups to successful entrepreneurs, business advice and guidance can make a world of difference.
Business advice for small business
Running an SME can be difficult. Confusion can arise from many different issues.
Understanding what typically trips up new businesses can be invaluable, such as:
Consider what you're solving:

many businesses or companies will begin by thinking about what they can sell or offer. This can be either a product or a service. The more successful businesses will consider what their product or service will solve for their customers. This serves as a launching point for your marketing and knowing the audience you're aiming for.

Learn how to be a boss:

it can be intimidating suddenly becoming your own boss. This feeling of fear is only increased when you're in charge of employees. If you're starting without a dedicated HR team, this will be a tough challenge to overcome. This is when external HR assistance becomes useful. 

Ignoring excuses:

knowing what could potentially be an excuse for failure helps you overcome them. This is true whether you're afraid of failing or you lack the proper knowledge.

Build your business as you earn from it:

starting a small business doesn't guarantee instant success. You may need to continue working elsewhere to support yourself as you build your business up. You can also support your business with any extra money you make from a day job.

Don't get tripped up by legal problems:

you don't need to completely understand small business laws. But, you can't start a business not knowing anything about these laws. If you don't have specialist help available on your team, consider external experts for assistance. This includes factors like legal expenses protection.
You also need to know how much to pay yourself and how to treat your employees fairly.
There are some simple steps you can take when starting an SME, but eventually, you'll need advanced advice.
Business advice from successful entrepreneurs
Business plans and ideas set in place by successful entrepreneurs can be incredibly helpful.
David Price, from Peninsula's Advice Service, provides advice and ideas. These can greatly help SMEs when taking over another business.
SMEs also benefit from advice and help when facing tough decisions, such as redundancy. Services like RightSize are essential for these times.
Other useful tips for running business come from other innovative entrepreneurs, including:
Know your market and what it means for your day job:

Understanding the industry you want to enter and how it ticks is essential. Knowing the latest news and exploring how to engage with it will make it much more likely that your business will succeed. This will naturally affect how you work day to day.

Invest in a good website with engaging content marketing:

51% of businesses with a website are much more likely to grow than businesses without. Part of offering a well-designed website will include understanding content marketing.

Be mentally prepared to engage with your company for a long time:

reports state that many start up companies cease because of the owner's lack of interest. Having the mental fortitude to start a business and see it through is essential to your success.

Ensure you have plans and procedures in place for any business need:

HMRC states that businesses must have specific procedures in place. This is for the good of employees and employers. These procedures can vary from HR policies to safety plans.

Consider delaying first payments or offer free trials:

offering services on a delay payment system or a free trial can attract business. This attraction also helps to gather genuine feedback from customers.
Small business advice in the UK
It's vital for a human resource team understands employment law and employment legislation. 
Occasionally, an HR team may have to work together with external parties. This includes trade unions if your employees ever call upon them.
Small businesses may need help with more HR matters, such as employment contracts.
Free business advice can only get your company so far. For the best advice for business owners, get in touch with our team of experts.
Business Advice & Ideas for SMEs
FAQs
Got a question? Check whether we've already answered it for you…
Related articles
Guide

Peninsula Group

HR and Health & Safety Experts

Guide

Peninsula Group

HR and Health & Safety Experts

Guide

Peninsula Group

HR and Health & Safety Experts
Back to resource hub
Try Peninsula for
free
today
See for yourself why Peninsula is the UK's favourite HR and health & safety provider. Tap below to unlock free advice, policies, e-learning, and more.