Kingspan and Arconic criticised for 'reckless and deceptive behaviour' with cladding and insulation products
Kingspan and Arconic criticised for 'reckless and deceptive behaviour' with cladding and insulation products

Peninsula Group, HR and Health & Safety Experts
(Last updated )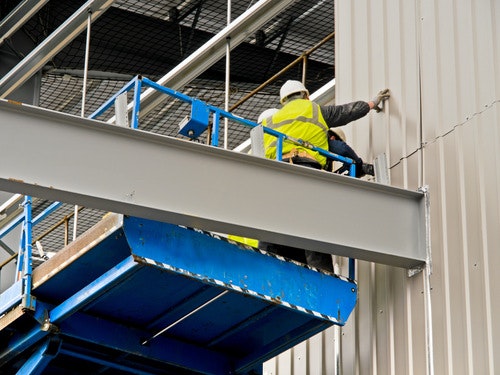 Peninsula Group, HR and Health & Safety Experts
(Last updated )
Michael Gove, Secretary of State for Levelling Up, Housing and Communities, has written public, scathing letters to the CEOs of Arconic and Kingspan, suppliers of legacy flammable cladding and insulation.
Both companies were linked to the Grenfell Tower refurbishment, a project identified as one of the key contributing factors in the fire that devastated the residential tower block in 2017.
Evidence was heard at the Grenfell Inquiry of shocking practices undertaken by cladding manufacturers and suppliers, allowing highly flammable products to be installed. One product sold by Arconic, Reynobond PE, was found to be the primary cause of the spread of the fire.
Writing to Timothy D Myers, CEO of the American industrial company Arconic, Mr Gove warned that there will likely be consequences for the business. Shareholders' reputations, in addition to their financial stake, will be threatened if he is forced to use "the legal and commercial tools available" to ensure the position of the cladding companies "becomes extremely uncomfortable."
Mr Gove's letter goes on to say he was "appalled" by the inquiry evidence about "the extent that your employees went to, so as to conceal the flammable nature of your products, and to avoid promoting fire-retardant products to customers – because doing so would reduce your profits".
He also pointed out that Arconic spent an average of $11 million a year on legal advice and representation on "Grenfell-related matters" between 2017 and 2022 but had not contributed to any funding towards the costs of fixing dangerous buildings "despite the fact that your flammable products continue to put lives at risk in the United Kingdom today".
Ireland-based Kingspan Group received a similarly damning letter, addressed to CEO Gene M Murtaugh. Mr Gove wrote that he was "appalled by the evidence heard by the inquiry of the reckless and deceptive behaviour within your company".
Kingspan have signalled that they would be willing to pay remediation costs where their cladding products have been used inappropriately on buildings.
This was acknowledged, although Mr Gove added: "I sincerely hope this is a first step only, in what should be a comprehensive package of financial support from Kingspan and other product manufacturers.
"Your record trading profit of £382.8m will, I presume, help to fund this commitment."
In the last month, Mr Gove also wrote to Saint-Gobain, another manufacturer and supplier linked with the Grenfell fire. They were also asked to meet with the Department for Levelling Up, Housing and Communities to explain how they will scope, identify and pay for remediation works.
To date, Arconic, Kingspan and Saint-Gobain have not contributed any funds to meet the cost of fixing unsafe buildings containing their cladding.
For more information on health and safety in the workplace, visit BrAInbox today where you can find answers to questions like Is a manual handling risk assessment required by law?
Read more from the latest BrAInbox Business News update:
Payroll mistakes affect 47% of employees
Wholesaler loses £148k missing trader VAT case
Sky Sports presenter loses IR35 case
Kingspan and Arconic criticised for 'reckless and deceptive behaviour' with cladding and insulation products
Related articles
Guide

Peninsula Group

HR and Health & Safety Experts

Guide

Peninsula Group

HR and Health & Safety Experts

Guide

Peninsula Group

HR and Health & Safety Experts
Back to resource hub
Try Peninsula for
free
today
See for yourself why Peninsula is the UK's favourite HR and health & safety provider. Tap below to unlock free advice, policies, e-learning, and more.