Micromanagement

Peninsula Group, HR and Health & Safety Experts
(Last updated )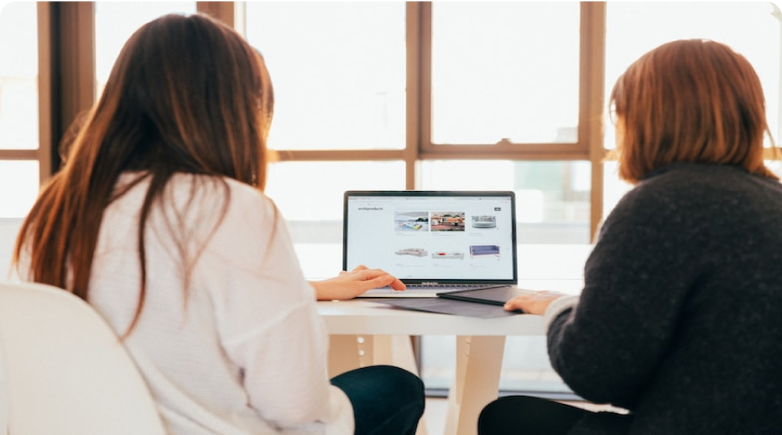 Peninsula Group, HR and Health & Safety Experts
(Last updated )
Micromanaging your employees isn't a popular approach, but what alternatives does your business have? This guide explains how to empower your staff members.
In the business world, micromanaging is a notorious technique that employees often hate. But does it deserve its negative reputation? In this guide, we take a look at whether it's the right tactic for you. We also consider some of the alternatives you can use instead.
Micromanaging employees
First off, what's micromanagement? Well, as its name suggests it's a style of managing your workforce through close observation. A manager who adopts this style takes direct control over his or her subordinates. Unsurprisingly, it's a type of supervision that's usually unpopular with staff members. Many find it invasive, stressful, and unrewarding. But as a business, you're within your rights to micromanage. Just keep in mind the negative outlook your staff may hold towards it.
The advantages
Despite its bad reputation, there are benefits to micromanaging. These include:
Offering guidance and mentorship to inexperienced employees.
Nurturing talent up to managerial level.
Identifying problems faster.
Providing constructive feedback to encourage personal development.
These advantages make it a common approach in sales-driven environments—think of call centres. If there are strict KPIs to meet, consistent analysis of subordinates can be a good business practice. But what works in one department doesn't always translate well to another. For instance, the managerial style often isn't suitable for creative industries. So you should consider the impact micromanaging could have on staff who prefer an independent approach to their duties.
The disadvantages
Over-analysis of your workforce can have negative results. In fact, the effects of micromanagement on employees are far-reaching. They can:
Lower morale.
Affect self-confidence.
Stifle creativity.
Create trust issues.
Raise stress levels.
Promote insecurity.
A manager can adopt the technique due to a variety of reasons. They may think micromanaging is the best approach to take. Other times they can lapse into the style automatically. Or it could be due to a lack of emotional intelligence. Managers can supervise obsessively with the best of intentions, but fail to realise their actions lead to frustration within their department. The problem may also begin from the top. Micromanagement can come about due to a business maintaining a rigid hierarchical structure. Such an approach can place a major emphasis on procedures and rules. If this leads to managers facing close analysis, then their subordinates further down the hierarchy will likely face the same strict level of control. The result is a micromanaging boss can accidentally trigger a high turnover rate. Frustrated employees aren't likely to continue with you on a long-term basis if they're consistently unhappy. Further consequences can arise from a regular workforce upheaval. Upset staff members now vent their frustrations online. And that can lead to negative reviews on your Glassdoor account (if you have one). And this bad feedback can affect your chances of hiring talented staff. Another downside is you can run the risk of developing a poor company culture for your existing workforce. And the reality is excessive supervision isn't usually about stopping poor performance among subordinates. It's more often a sign of internal paranoia. It's a need to control your environment when you should already know your employees are capable of completing their job to a high standard.
The signs of micromanagement
Some businesses struggle to realise they've fallen into micromanaging tactics. With the hustle and bustle of modern working life, the need to meet deadlines can lead to a lapse into unfavourable tactics. If you want to avoid such an outcome, there are signs to look out for. Managers who micromanage can have weak personal leadership skills, which means they:
Fail to delegate work correctly.
Take over other employees' duties.
Make decisions for their subordinates.
Over analyse projects.
Prioritise the wrong tasks.
Mismanage their duties.
Another major sign is if your workforce complains about managers in private. If this happens, then take action to stop any further business performance issues.
Getting better productivity
If you want to support progressive managerial techniques, there are a number of ways to encourage your staff to take ownership. The steps you can take to ensure employees aren't micromanaged at work are:
Remove yourself from your team: Stop any controlling behaviour and distance managers from their team. This is the first move towards introducing an independent outlook within your business.
Manage your expectations: Setting high KPIs can lead to problems as staff struggle to reach their goals, made worse if a person is hovering over their every move. Review what you're asking of your staff to see if it's achievable. This, in turn, will take pressure off your managers to deliver.
Avoid overworking: Promote a proper work-life balance that ensures every member of your business has the appropriate time off.
Encourage employee transparency: Ask your team about the managerial style they prefer. You can tailor your approach individually. If a staff member wants closer assistance, then you can micromanage them.
Establish more trust: Although it's tempting to monitor your staff, your recruitment process is there to ensure you hire talented individuals. To encourage staff members to take control of their roles, you can have trust-building exercises.
Start a new era of management
We can help you find the right approach for your business. Get in touch today: 0800 028 2420.
FAQs
Got a question? Check whether we've already answered it for you…
Related articles
Guide

Peninsula Group

HR and Health & Safety Experts

Guide

Peninsula Group

HR and Health & Safety Experts

Guide

Peninsula Group

HR and Health & Safety Experts
Back to resource hub
Try Peninsula for
free
today
See for yourself why Peninsula is the UK's favourite HR and health & safety provider. Tap below to unlock free advice, policies, e-learning, and more.